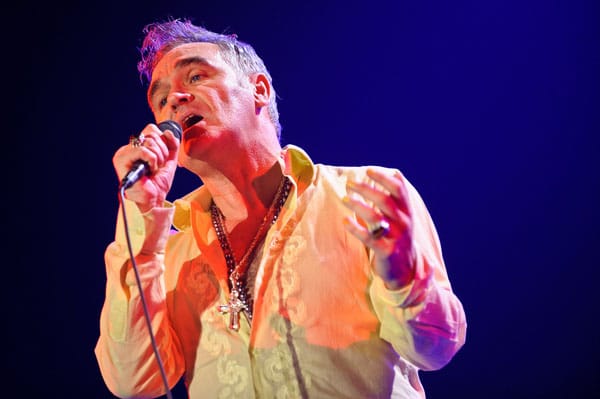 Former Smiths frontman Morrissey has revealed that he will be releasing his debut novel List Of The Lost this year. It was recently announced that the book would be published by Penguin Books UK.
The book is due to be released in September and will be issued on paperback, with the exact date to be announced in the coming weeks. The book will be available in the UK, Ireland, Australia, India, New Zealand and South Africa.
Morrissey last gave an update on the book last year in Janurary saying "I am mid-way through my novel. I have my hopes", he continued by speaking about his own music "The actuality is that radio stations will not play my music, and the majority of people have lost faith in the music industry, and it's generally assumed – quite rightly – that the number one chart positions are 'bought' by the major labels."
Appearing on Larry King's now online show recently, he spoke about a range of topics such as his recent cancer scare and his battle with depression. He also shed further light on his allegations of sexual assault against airport security at San Francisco International Airport.
Morrissey said of the incident "Would you like the absolute truth? They are horrific. He put his finger down my rear cleavage."
Photo Credit: Focka