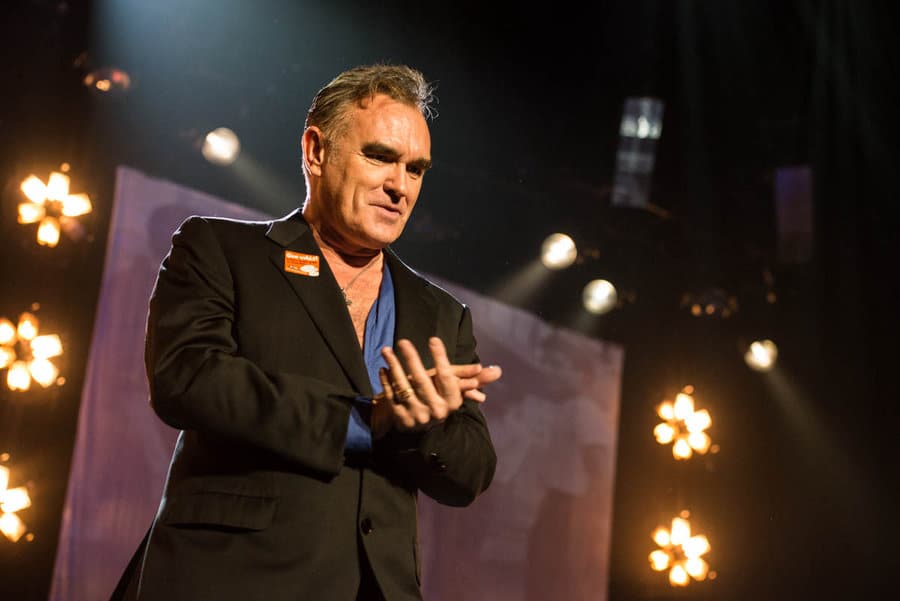 Morrissey has caused a bit of a stir across the music world again, by flogging off records that he's signed himself.
The albums that were being sold by Mozza come from by the likes of Bowie, Lou Reed, Patti Smith as well as Iggy Pop.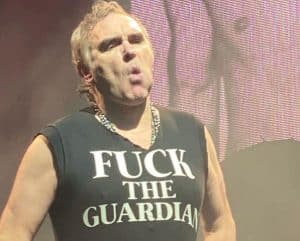 Over the weekend, Morrissey had made headlines by donning a cut-off t-shirt with the words 'FUCK THE GUARDIAN' written across it.
That was at his Hollywood Bowl show in LA. The shirt was available to buy at the merchandise stand, along with some special signed records.
#Morrissey pic.twitter.com/PXW4SJMiEy

— FȺɃƗȺN (@H0ldenM0rrissey) October 27, 2019
Including the Smiths frontman's own solo records, Morrissey was also selling signed copies of records by a number of his favourite artists. The records available to buy were:
Lou Reed's 'Transformer', David Bowie's 'Aladdin Sane', Patti Smith's 'Horses', and Iggy and the Stooges' 'Raw Power'. All said albums were on sale for $300 (£234) each.
I think the original post got deleted but here's the picture. The absolute hubris of charging $300 for a Bowie record signed by Morrissey is breathtaking. pic.twitter.com/bruSpDRSFY

— Robert Ham (@roberthamwriter) October 27, 2019
The NME, reports that Morrissey has had beef with The Guardian over the paper's critique of his recent covers album 'California Son'.
He's also come under fire from the publication for his support of the far-right group, For Britain. Morrissey has denied accusations of racism.