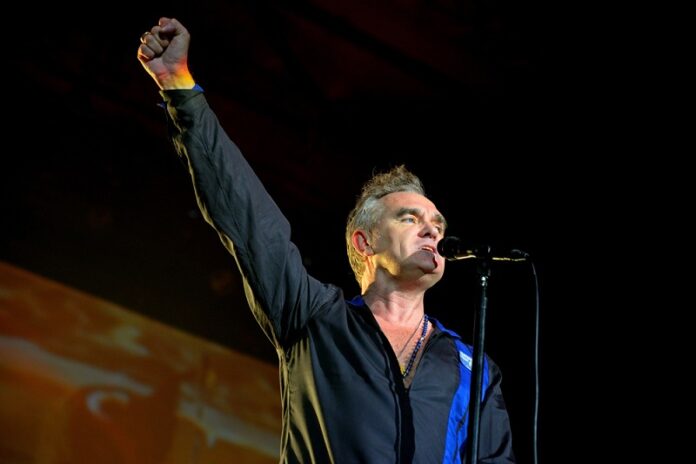 Morrissey has shared a blunt and brief new year's message for 2021.
The former Smiths frontman addressed the camera and started his message by exclaiming "to hell with 2020. To hell with it."
He then repeats the message before signing off by saying "here's to tomorrow." You can watch the video below.
It is no surprise that Morrissey has shared a strange message for the new year. He has always made provocative and eyebrow raising remarks. He once blamed Beyoncé for the near extinction of the rhinoceros at a concert in Los Angeles once.
"The rhino is now more or less extinct, and it's not because of global warming or shrinking habitats. It's because of Beyoncé's handbags."
Morrissey once said that Nigel Farage would make a good Prime Minister. Speaking about Farage, he said "It's obvious that he would make a good prime minister – if any of us can actually remember what a good prime minister is."
It is important to note that Farage has stood for election into the House of Commons on seven occasions and has never won.
Morrissey is anti-EU as well. "I didn't vote in the referendum, although I can see how there is absolutely nothing attractive about the EU."
Britain's departure from the EU has left the British music industry in crisis. Morrissey is a household name who will be able to avoid the barriers British artists face when they are allowed to tour again but younger, up and coming artists will not be so fortunate unless Britain and the EU can come to new terms.
2020 was a tough year for us all, including Morrissey. He was dropped by his record label BMG late last year and said "This news is perfectly in keeping with the relentless galvanic horror of 2020. We would be critically insane to expect anything positive."
Despite his records with BMG charting well, Morrissey's outbursts in recent year has damaged his reputation with the public, the disappointing concert ticket sales being a key indicator on how the public view the former Smiths singer.