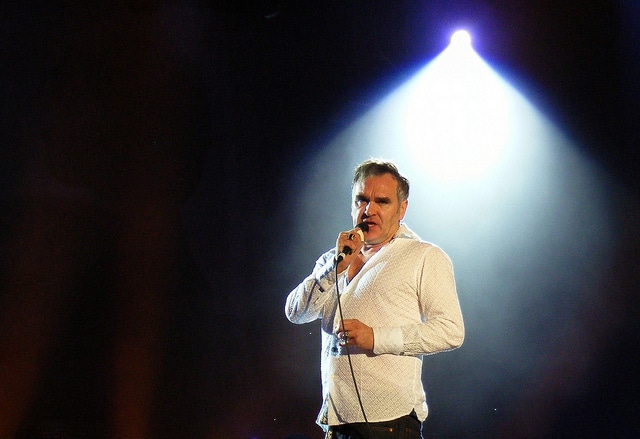 Guess who's back and giving out about fellow musicians, yes it's the one and only Morrissey.
This time the former Smiths frontman has taken a few shots at Madonna (who he refers to as MacDonna) and the Brit Awards.
As we all have became accustomed to these days, Morrissey turned to the fansite True-To-You to air out his grievances. The website has almost become Moz's personal TMZ site, with constant news being broken by the singer personally.
In a very lengthy post, the singer took aim at the Brits claiming that they reward uninteresting acts and that the event is 'bogus'.
Morrissey writes: "The object of the Brit Awards is to create the impression of national consensus as they award pop artists of untested stature or value with bogus awards that, it is slyly implied, have been dictated by you, the objective listener".
"The Brit Awards do not ask the public who they would like to see receive awards – for that would be to risk too much, yet the fierce insistence is that artists are rewarded for their prominence in the previous twelve months because, after all, "it's what everybody wants.""
Writing about Madonna: "For 2015, we have MacDonna, who had a quiet 2014 (but who is quite usefully about to release her new album!), yet here she is again promoting her frightening career on the Brit Awards even though her music has not ever said anything at all about British life."
His 2014 tour was also full of drama, he walked off the stage in Poland because a fan was screaming abuse at him, he ran off the stage in Germany because fans tried to hug and kiss him. Watch the footage of the stage invasion here.
And the other week, Morrissey told a fan at LAX airport he couldn't sign an autograph because he 'has Ebola'.