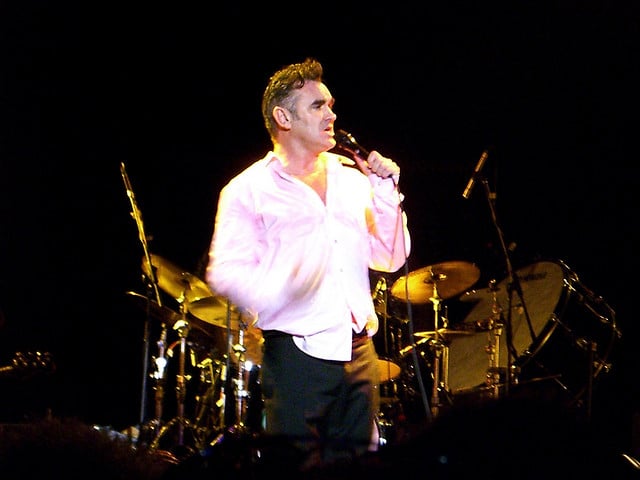 There is just never a dull moment when it comes to the English musician Morrissey, this time he stormed off the stage because a fan was insulting him.
The singer was just six songs in to his set at the concert at Klub Stodola in Poland, when he stopped the gig, just 25 minutes in to his show.
The European leg of Moz's tour has been full of drama. At a concert in Lisbon, Morrissey's entire band wore t-shirts with the slogan "F**K HARVEST". The passive-aggressive stunt was aimed at his former record label Harvest Records, with whom he has fought with for most of the year.
Then he had to cancel a string of European tour dates in Switzerland and Germany, due to a "flu outbreak" amongst his crew.
During his performance in Warsaw a fan started shouting abuse from the front row.
It's not entirely clear what was said, there has been speculation that the fan may have made comments about Morrissey's recent battle with cancer.
An English fan Mike Miller, 46, who had travelled from London the day before to attend the show, said: "Someone shouted out something about him having cancer and he asked security to remove him."
"And then he just walked off stage and didn't come back. I paid 50 quid for this ticket, not to mention the flight and hotel, for just 25 minutes. I am completely gutted. How could he be so disrespectful towards his fans."
A spokesperson for the promoters Live Nation said: "One of the spectators standing close to the scene said extremely offensive and chauvinistic words at the artist. The situation had forced the artist to leave the scene."
Watch the fan-shot concert footage below.
Morrissey arrives for his Dublin show at the 3Arena on December 1st, supported by Anna Calvi, we urge Irish fans to be kind to him.