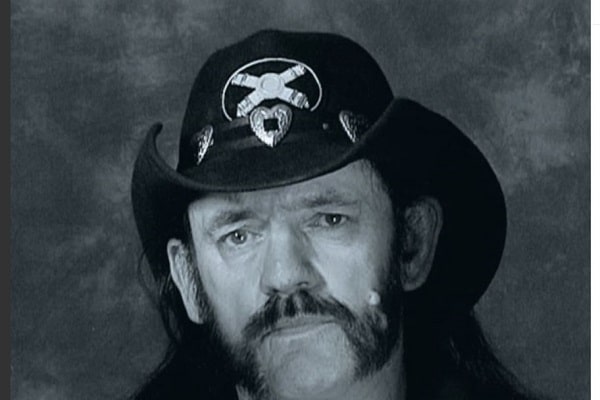 Motorhead are joining forces with the team behind annual November fundraising campaign for men's health, Movember.
The inspiration behind this is the band's frontman Lemmy Kilmister. Kilmister passed away in 28 December 2015 aged 70, having been diagnosed with cancer two days earlier.
The rocker was of course recognised instantly for his moustache as well as his marvelous talents as a frontman. The band are hoping that fans will take part in the charity initiative and raise a glass to Lemmy's memory in the process.
Here's a preview into how you could pull off the iconic Lemmy moustache here. There is also more information on this via Motorhead's official site. 
All proceeds will also go towards men's health projects, along with prostate cancer, suicide prevention and testicular cancer. Your efforts can literally save a man's life.
Fans can possibly get their hands on some very special Motorhead gifts. An official photo contest for participants (and Movember will help with a Grow a Mo like Lemmy tutorial).
Motorhead's Loudest Tracks 
Last week saw a new Motorhead compilation album released, celebrating the loudest  tracks from the band.
Released on October 29, Everything Louder Forever contained 42 Motorhead tracks. It also featured the band's most iconic tracks including "Ace Of Spades", "The Game", "No Class" and "Killed By Death".
Their new track "We Are Motorhead" was also released. More on this report from Nova here.
Last month also saw Motorhead's cover of David Bowie's "Heroes" surpass 50 million views via YouTube. This one of the last tracks recorded by the band.
"Heroes" featured on the 2017 Motorhead album "Under Cover". 
"It's such a great Bowie song, one of his best, and I could only see great things coming out of it from us, and so it proved to be", Phil Campbell said. "and Lemmy ended up loving our version". 
On the track, Mikkey Dee also added, "He was very, very proud of it. Not only because it turned out so well but because it was fun! Which is what projects like this should be — fun!".