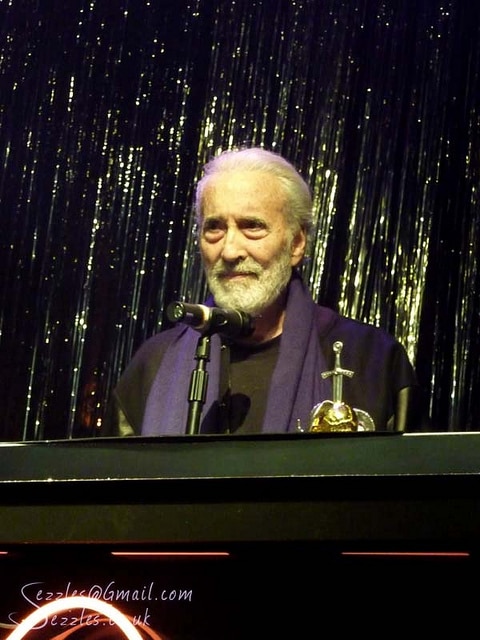 A true screen legend, Sir Christopher Lee has died at the age of 93. Reports suggest that Lee was admitted to hospital with respiratory problems and heart failure. He is believed to have died on Sunday evening.
Lee played many diverse roles during his long career perhaps most known for his horror films. He played the character of Count Dracula in a number of Hammer Horror films. Other famous roles include Scaramanga in The Man With The Golden Gun, Count Dooku in Star Wars Episodes II and III and Saruman in the Lord Of The Rings Trilogy. 

In his later life, Lee devoted his time to music. He was a huge heavy metal fan and recorded two metal albums Charlemagne: By The Sword And Cross and Charlemagne: The Omens of Death. His final release was an EP titled Metal Knight which featured a cover of Frank Sinatra's 'My Way'. He also became the oldest person to have a Top 20 hit at the age of 91 with his Christmas novelty hit 'Jingle Hell'.
Lee was knighted in 2009 for his services to drama and charity. He leaves behind a wife and one daughter. His wife delayed the announcement of his death to inform the family
Photo Credit: Give Me Gimmicks