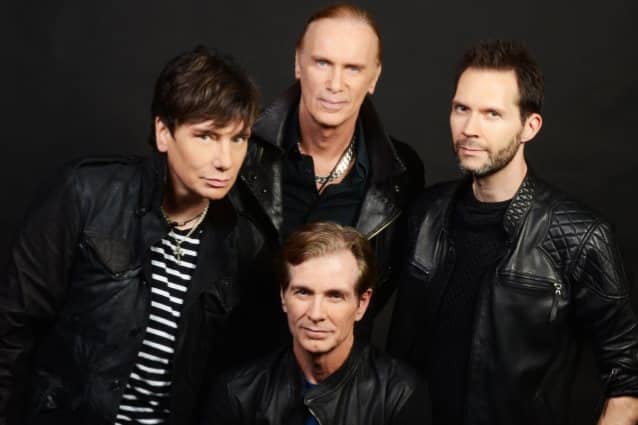 Hold on little girls- and grown ups- Mr Big are back to celebrate their 30th anniversary. They've got a new song entitled "1992" out, from their new album Defying Gravity.
The song chronicles the highs and lows of the bands life in 1992, following on from the massive success of their smash hit son "To be with you". Which despite its 25-year age, is still one of the catchiest choons to grace our ears.
The bands bassists Billy Sheehan spoke to Ultimate Classic Rock about the time for the band,
"It was an amazing time and an amazing transition from driving my '77 Pinto in Buffalo with the fake tire on it — the one that comes with the car and you're only supposed to drive it until you get to the next gas station. I had it on the car for three years. Getting to L.A., the night that I [arrived], there was actually paparazzi around Dave, so it was a pretty chaotic transition."
He continued "We were at No. 1 on Billboard for three weeks, No. 1 in 14 countries and we were on The Tonight Show and I got to sit in chair number one, so that was pretty cool."
Mr Big joined forces with their original producer, Kevin Elson. Elson was in fact behind the boards for the band's 1989 self-titled debut, 1991's "Lean Into It" and 1993's "Bump Ahead".
The band were excited about reuniting with their producer, saying the rekindled some of that magic from their earlier work. The bands guitarist, Paul Gilbert said on the matter ""It was great to get back in the studio with our original producer, Kevin Elson," says Gilbert. "Kevin recorded all of our original classic albums from the '80s and '90s, and we immediately felt that magic chemistry with him on 'Defying Gravity'. We basically played live in the studio."
Defying Gravity will be their 9th studio album and will be released 7th of July. The album will be available at traditional retail and all digital service providers, as well as a deluxe edition version with CD and bonus DVD that features music videos and a behind-the-scenes look at the making of the new album. The album will also be made available on vinyl in the coming months.