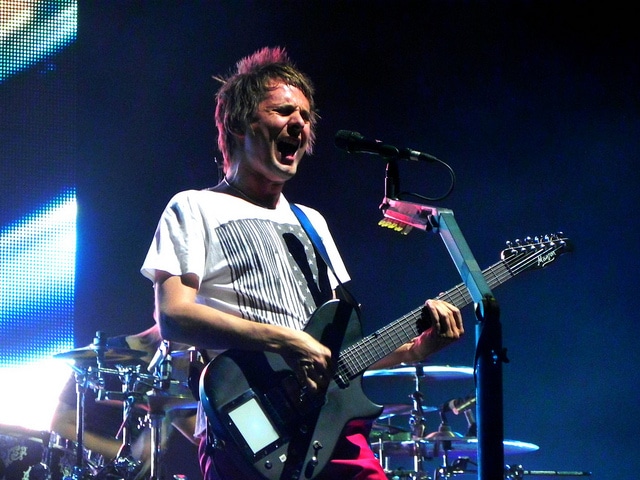 Muse have been announced as Glastonbury headliners for 2016. They join Coldplay as headliners for the festival which takes place in June.
There were a lot of rumours going around about who would be headlining the festival, but now two out of the three have been announced. Muse will play the Friday night slot and become the first band to headline on all three nights of the festival.
The trio previously topped the bill on a Sunday in 2004 and on a Saturday in 2010. Similarly to Coldplay, they announced the news on their Twitter page, as they showed their previous performances at the festival.
Playing a little show at home… pic.twitter.com/owCTPGa9v1

— muse (@muse) February 26, 2016

Muse are known for having massive live shows with lasers, fireworks and even satellites. The band's new Drones World Tour sees them go with a stage that is 360 degrees similar to the U2 360° tour . It also encompasses massive drones suspended from the ceiling.
Speaking about the themes of Muse's new album Drones as well their new tour, Matt Bellamy previously said "To me, drones are metaphorical psychopaths which enable psychopathic behaviour with no recourse. The world is run by drones utilising drones to turn us all into drones."
Photo Credit: Jessica S.