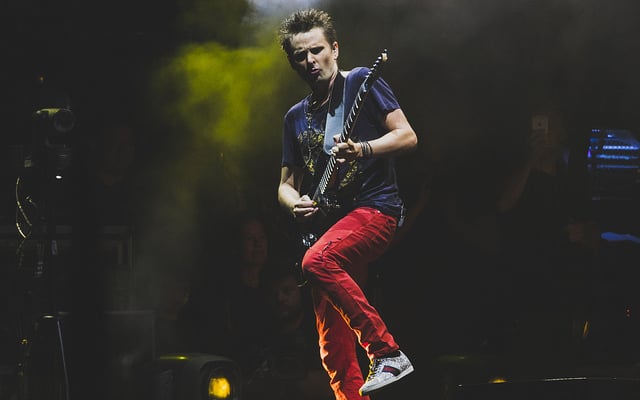 Muse have revealed that they're back in the studio in a series of photos posted to Instagram.
The band surprised fans by dropping one off single 'Dig Down' back in May, and it seems more new music could be on the way.
Although the band have said that their next album release could be a while away, fans can expect some new songs from Muse soon. Bassist Chris Wolstenholme explained to Music Feeds recently, "People tend not to consume themselves in entire albums like they did when I was younger. It seems to be that the whole industry and the platforms for listening to music are catered around people listening to individual songs and creating their own playlists and things like that."
The band released a series of photos taken in studio with producer Rich Costey. The producer worked with the band on their Absolution and Black Holes and Revelations albums, and is back working with them again.
https://www.instagram.com/p/BaHHoxwjwYJ/?taken-by=muse
https://www.instagram.com/p/BaHuuMoDzr1/?taken-by=muse
https://www.instagram.com/p/BaIBQRADTUW/?taken-by=muse
https://www.instagram.com/p/BaIaAIDjv0K/?taken-by=muse
Speaking recently about what fans can expect from Muse in the next while, Matt Bellamy said "We're going to put out at least another three songs… or even more ahead of the next album coming out."
"People are going to see into the creative process as we're writing and recording the songs, and we're going to put them out quite soon after."
"Even though the overall album will be a long wait some of the songs are going to be available way ahead of that."
Photo Cred: Raph_PH