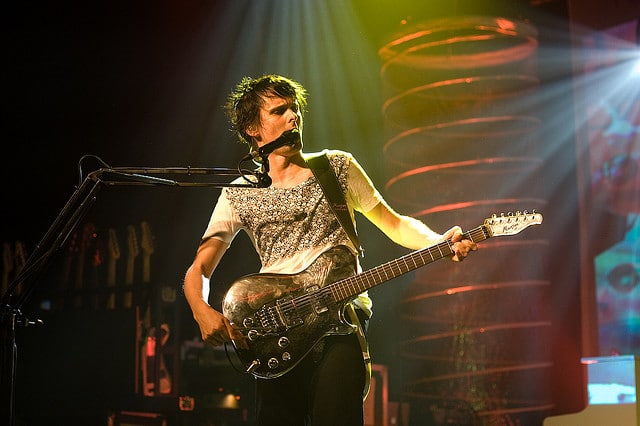 For the fifth time in their career, Muse have a number one album in the UK sales charts with Drones. The record sold 73,000 copies in its first week on sale. This follows on from their four other number one albums: 2012's The 2nd Law, 2009's The Resistance, 2006's Black Holes and Revelations and 2003's Absolution.
The band have a very dedicated fanbase who still prefer to go down the more traditional route, to purchase their albums. Not only is this true of fans in the UK, apparently the album is set to also top the US album charts. This would be the first time that the band have reached number one in the US sales chart.
Another album which has recently entered the UK album charts is the recent re-release of The Rolling Stones classic album Sticky Fingers which is at number 7.  Florence + The Machine were the ones that were displaced from the top spot, they're now down to number two in the charts with How Big, How Blue, How Beautiful.
It seems that the band's string of single releases, has helped the sale of their new album. They also released a number of videos in the lead up to the album's release, last week they released a video for 'Defector' as well as one of their newest singles 'Mercy'.