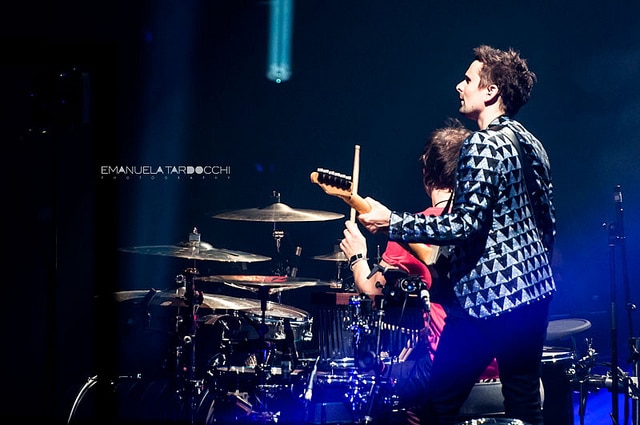 Muse have released a lyric video for their new song 'Defector' from their new album Drones. The track opens with a speech from John F. Kennedy which lasts for over a minute. The speech was given by JFK in 1961 to the American Newspaper Publishers Association.
'JFK' is the second interlude track on the album and runs directly into 'Defector'. The video sees the band perform on a grainy old television, while clips of Martin Luther King, Jr.'s speech, the toppling of Saddam Hussein's statue in Iraq in 2003 and NSA whistleblower Edward Snowden make brief appearances.
In a interview with BBC Radio 6, frontman Matt Bellamy talked about the video and the decision to include Snowden's image in the video"It's a brave move to risk everything and go against the grain". You can watch the video in full down below.
Photo Credit: Emanuela Tardocchi