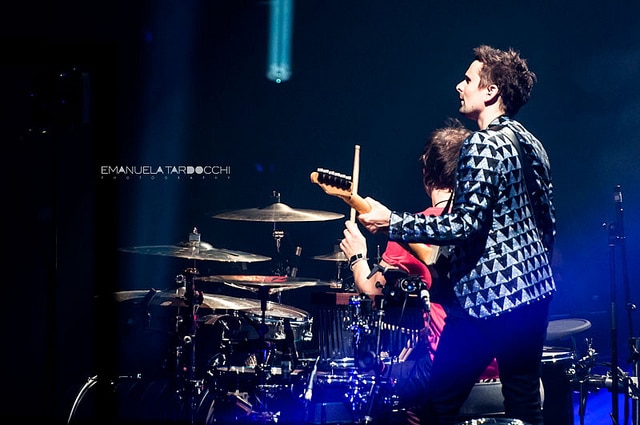 Muse's new album Drones has been knocked off the top of The Irish Album Charts by a certain Glastonbury headliner. In the Uk, Muse are number one for the second week in a row, but in Ireland Florence + The Machine are back on top with How Big, How Blue, How Beautiful.
Florence dropped down to second last week with the release of Muse's new album, but they've now returned to the top of the charts. This could possibly be due to the announcement that Florence will be replacing Foo Fighters as Glastonbury headliners. Foo Fighters had to pull out of the Friday headline spot due to Dave Grohl's broken leg.
Florence recently spoke about being announced as the new headliner, saying she is "honored" to be topping the bill at the legendary festival. In a recent statement on Instagram, Florence spoke about being delighted to be headlining but also about being gutted for Grohl.
The statement was accompanied by a photo of Florence and Grohl hanging out together, with the statement reading "We are honoured to have been asked to step in, and we hope we will be able to give you as good a Friday night as the Foo's would have. Sending all our love and well wishes to Dave."
Photo Credit: Emanuela Tardocchi