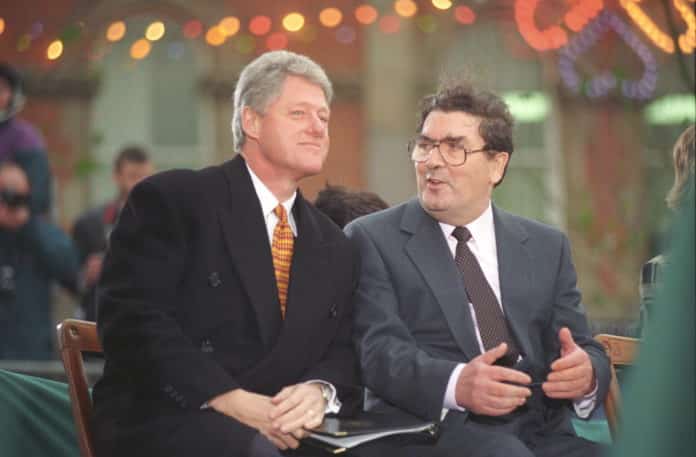 A new musical drama based on the life of John Hume is to be staged in Derry next year to mark the 25th anniversary of the Belfast Agreement.
The former SDLP leader was one of the key architects of the 1998 agreement which ended the Troubles and was awarded a Nobel Peace Prize along with the Ulster Unionist leader David Trimble for their role in bringing peace to the North.
Beyond Belief, written by Damian Gorman with music by Brian O'Doherty, is the second part of a "peace-building trilogy" at the Playhouse in Hume's home town, Derry, after The White Handkerchief, a play about the events of Bloody Sunday, earlier this year.
It will run over eight nights with the final performance on April 7th, 2023, screened live to a global audience as part of a series of events to mark the 25th anniversary of the agreement.
The production also begins a partnership between the John and Pat Hume Foundation and the Playhouse "signifying their shared mission to promote leadership for positive change and social justice."
Mo Hume, the late politician's daughter, said the play would "present his life and work with great integrity but also joy. My father's career had many triumphs, many hardships, but he was a warm, kind and funny family man, a man who loved to sing. He was a very proud Derry man."
Director Mr Griffiths said: "While John Hume has been described as a titan, a giant and a hero of peace-making and reconciliation, Beyond Belief, in its words and music, will reach for the man – the man who achieved all he did, not glibly, without struggle or alone, but as a human being."