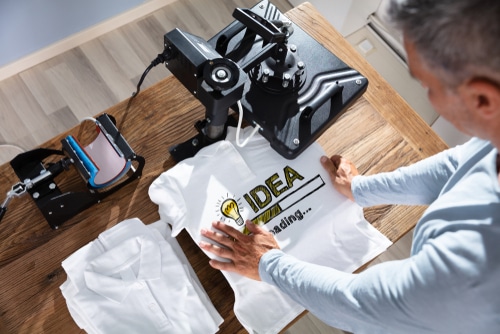 The pandemic has hit artists pretty hard and reduced their income. Some bands and celebrities have managed to cope with this by selling merchandise, and some of it has been quite peculiar.
Bands have released box sets to celebrate an anniversary, such as Foo Fighters, Elton John and Depeche Mode, to name a few. Some have remastered older albums into boxsets, with extra features. Stevie Nicks recently announced she will be releasing a live album and film, titled Stevie Nicks; 24 Karat Gold; the Concert, and is due to be released on October 30th.  Nine Inch Nails released the soundtrack of popular game Quake on vinyl for the first time, years after the game's release.
Bands and artists are out of work, like so much of the world's population. They need to venture out and try make some cash. Some bands have branched out into more peculiar types of commercialism.
Black Sabbath have released a Dr Marten shoe collection. Iggy Pop is in a Gucci commercial. Nine Inch Nails released a vinyl copy of the Quake game soundtrack for the first time since the games release.
Since the pandemic started and all gigs were postponed, we have seen a flood of interesting band-branded merch.
Jigsaw puzzles, deodorant, soaps, and teas have been made available with band logos stretched across them. But there are even more peculiar things on the market.
Alice Cooper has changed his frightening image somewhat and is now pushing his own brand of chocolate milk. The Danzeisen Dairy in Laveen, Ariz., is in charge of production. Proceeds will benefit the free teen music, art, and dance centre, in which Alice runs in Phoenix.
Scented candles seem to be all the rage these days with many bands and celebrities branding their own smell. We can buy a Motorhead candle from the company Evoke. It apparently smells like whiskey, smoke, oak, and Tonka beans. Here's to hoping Gwyneth Paltrow's scented candle doesn't "do exactly what it says on the tin"!
These are not the craziest available. Bands such as Motorhead, Motley Crue, Rammstein, and Marilyn Manson, have dabbled in the sex toy industry! Daft Punk have even released condoms, called "Get Lucky"!
The creativity of bands and other famous people has to be admired. They are finding alternatives to gain income. This will be needed during a time when all sorts of production and entertainment has been put on hold.