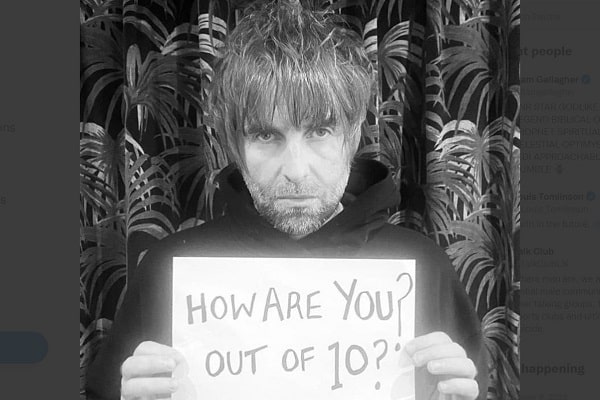 Musicians far and wide have spoken out about the importence of World Mental Health Day (October 10).
Artists including Liam Gallagher, Bros frontman Matt Goss, Selena Gomez and others have shared supportive messages regarding mental health. They have encouraged people struggling to cope, to see help and above all else, TALK!!
Former Oasis singer Liam Gallagher shared a new single Too Good For Giving Up, a collaboration with mental health community Talk Club.
They are a group which provide a male community of talking groups, sports clubs, and therapy. They aim to prevent suicide.
The charity was set up by Ben Askers, who lost his childhood best friend Steve Yates to suicide in 2014.
"We all know someone affected by suicide, which sadly seems to be at an all-time high," Gallagher said. "I've lost many people far too early and it's important to talk. I'm really pleased to be able to help in any way with this song".
Check out the track below.
"How are you feeling? Out of 10"
Tagging singer Louis Tomlinson in a follow up tweet, Liam Gallagher also added, "Yes Louis, it's LG. How are you feeling? Out of 10? It's good to talk," before he tagged Talk Club, World Mental Health Day and his new music vid". 
@Louis_Tomlinson Yes Louis, it's LG. How are you feeling? Out of 10? It's good to talk LG x @TalkClubUK #WorldMentalHealthDay #TooGoodForGivingUp pic.twitter.com/1h1yJCUjzd

— Liam Gallagher (@liamgallagher) October 10, 2022
Elsehwere, Selena Gomez also shared a trailer from her forthcoming film My Mind & Me.
This film focuses the singer's rise to fame, including her battles with mental health issues like anxiety, depression, and Lupus. "Every breath, a breakthrough", the singer wrote.
You can check out the trailer here.
"Remembering the lost. Am not and will never be an expert on this stuff, but if you need to talk to someone, please do. More people will care and listen than you're telling yourself right now. Look after yourself", musician Frank Turner also added.