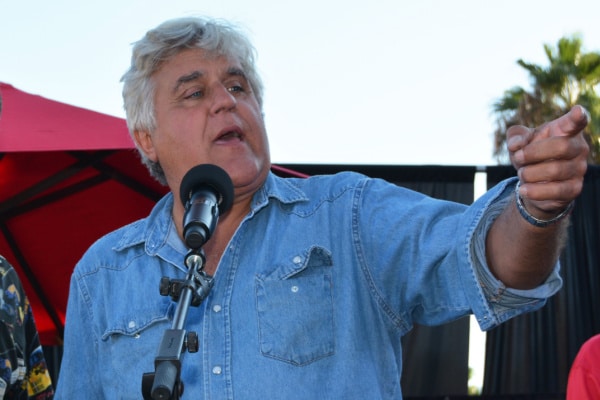 Would you like to listen to the article instead of reading it?
TV host and comedian Jay Leno has spoken about how his "face caught on fire" following a recent accident at a car garage.
Last month, the 72 year old was working underneath a car in Burbank, California, when the accident took place, leaving him with severe burns.
Leno was released from hospital just before Thanksgiving on November 24.
Following his release, the former Tonight Show host posted a photo of himself, alongside several staff members.
Leno had visible burn scars on his face, as he thanked the staff at the Grossman Burn Center for the care and support he received.
https://twitter.com/NBCNews/status/1594782474986405888?ref_src=twsrc%5Etfw%7Ctwcamp%5Etweetembed%7Ctwterm%5E1594782474986405888%7Ctwgr%5Ea7b3a3d246cdbb66e72c96cc298c6ce2e92c2309%7Ctwcon%5Es1_&ref_url=https%3A%2F%2Fwww.rte.ie%2Fentertainment%2F2022%2F1214%2F1341720-jay-lenos-face-caught-on-fire-in-car-blaze%2F
"a faceful of gas"
In his first interview since the accident, Leno explained how a friend jumped on top of him, to smother the flames.
"It was a 1907… a white steam car. The fuel line was clogged, and I was underneath it, trying to unclog (it)", he said.
He continued, "I said, 'Blow some air through the line', and then suddenly, boom, I got a faceful of gas. Then the pilot light jumped, and my face caught on fire".
"And I said to my friend, 'Dave, I'm on fire', and… oh my God, my friend Dave pulled me out and jumped on top of me and it kind of smothered the fire".
Jay Leno began hosting the NBC talk show in 1992, before returning for another stint between 2010 and 2014. He eventually retired, replaced by Jimmy Fallon.
Speaking of chat shows, the tributes have been paid to the DJ for the Ellen DeGeneres Show Stephen 'tWitch' Boss, who died aged 40.
It has been reported that Stephen died, after police found him in a LA hotel room, with a self inflicted gun shot wound.
Having started DJing on the show in 2014, Stephen remained in the role until the show finished. He was also made executive by Ellen DeGeneres in 2020.
More on this from Nova here.