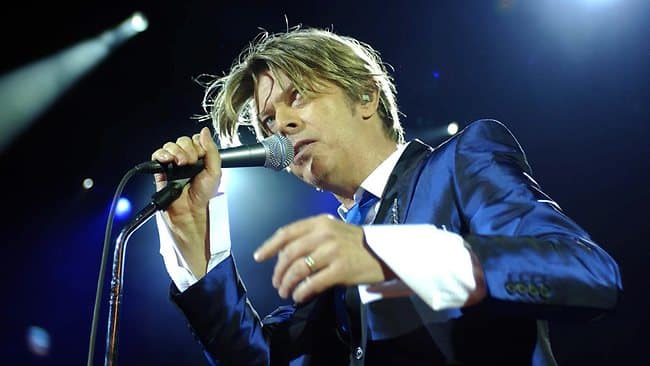 "In our hearts and minds on a daily basis, for all of us". Those were the words uttered by Iman on her late husband David Bowie. The music icon passed away in January 2016 after a battle with cancer, marking 5 years since his passing.
The supermodel hailed her late husband as her one "true love", saying that David Bowie remains in the "hearts and minds" of so many people worldwide. She added that she will never remarry.
Iman was speaking to Harper's Bazaar Magazine ahead of her late husband's 5th anniversary. She said, "David is in our hearts and minds on a daily basis, for all of us". "You know", she added, "This was my true love".
Iman also revealed that her daughter had recently asked her if she would consider remarrying. "My daughter once asked me if I would ever marry again and I said "Never"; reiterating what she said a few years ago. 
Iman continued, "He's hiding in plain sight. His fans are still around, his music is still relevant. And on the day of his passing, I went on a hike and a bluebird flew in front of me. A bluebird of all things". 
The Bowie's marriage:
The couple got married in 1992 and share a 20 year old daughter Alexandria Zahra Jones.  Iman also added that their marriage was much more "everyday" than people imagined.
"It could not have been more regular", she said. "It was a really everyday marriage. He was a very funny and warm gentleman".
She added, "You know everyone talks about being futuristic, but no he was not, he liked more than anything to wear a three-piece suit".
Iman continued, "It was a beautiful, ordinary life and that was what was great about it. We could live in New York, pick up our daughter from school, walk everywhere . . . You know, I wish we had had more years".
Iman has said that she went on to pursue painting following her husband's death. Following in his footsteps.  She said,"David was a painter, my daughter is a painter. I never painted in my life, so I've taken it up. I learnt that I don't have to be good at something to start doing it. Just get out of your own way, go for it.
She continued, "I'm such a city girl, but now I'm appreciating the country. I go hiking everyday – I have this great view of mountains that changes literally every few minutes.
"I do get lonely, but I'm one of those people, thank God who likes my own company."
See here for information on some amazing events coming up to celebrate David Bowie. And here for news of a return of a musical about the star.