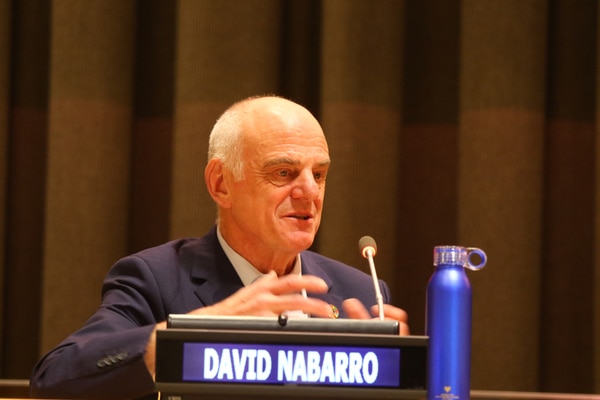 The WHO's Special Envoy on COVID-19 understands why Ireland has changed its isolation rules for certain people.
The World Health Organization's Special Envoy on COVID-19 warns of the importance that a country's restrictions do not damage its economy. David Nabarro CBE feels that for every decision brought forward on restrictions, there is a need to weigh up the options amid risk of leading to the paralysis of society.
Speaking on a recent radio show, the WHO envoy said, "you want to try to make sure that people are isolating for long enough to reach a point where they're no longer infectious. On the other hand, you want to be sure that you get as many people as possible back to work – or back into circulation – as you can, and try not to end up with everything just coming to a halt."
Nabarro believes that decisions around testing and isolation should be a compromise, as politicians execute "very careful efforts" to find level ground. "And we understand that, we accept that." However, the WHO envoy feels that individual governments ought to be making decisions based on the best possible science available to them.
"So, we are not taking a firm line on whether or not it's right for a country to be reducing their isolation period," he added. Meanwhile, Nabarro praised Ireland for its efforts on vaccine equity as he applauds "the efforts of your Government, your Taoiseach and others – and I hope we can see more of this pressure.
"Unless it's fair, it's not right – and unless it's right, we won't get on top of this pandemic," Nabarro continues. "I really believe that it's countries like Ireland that can play a major role in bringing larger nations up to confronting the reality that we need to do this fairly."
However, one thing which concerns Nabarro is a country where populism had taken control, as "leaders are just simply looking at ratings in their polling in certain kinds of newspapers and are using that to guide policy. It's so short-sighted," he concluded.