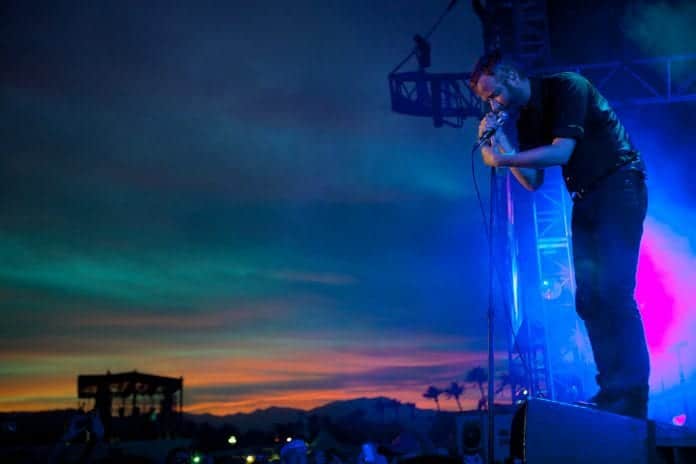 The highly anticipated album 'Sleep Well Beast' from The National has been released today. Along with promoting the album, front-man Matt Berninger has spoken out against Donald Trump's presidency in a recent interview with NME.
The band have taken time from promoting the new record to address the presidency of Mr. Donald Trump, and the effect it's having on America. Speaking to NME, front-man Matt Berninger revealed that the new record is more of a personal one than political, but the current state of political affairs in the US overshadowed that. Although they did add that there is a sense of unity among themselves and their peers, a 'unity to fight for a greater good'.
"Now with a fucking Nazi sympathiser for a President, we're all on the same team," he told NME. "That's the opposite of bravery and kindness. Those Nazis are terrified, twisted boys – Donald Trump too is a twisted, mangled child."
"The conservative base has been working on this for 20 or 30 years. The corporate right has been using racism, sexism, hatred and religious intolerance for a long time. Donald Trump is just the monster they made. The Nazis marching in the streets were taught to be this way. Not just by their parents, but by a certain underground sympathy that they've been receiving from the Republican Party for 20 or 30 years. Let's not pretend that Donald Trump is an outlier. He is their creation and they own him – well, we all do."
Berninger admitted he felt shocked to see citizens "literally fighting Nazis in the streets" in 2017, but said that he still has hope for better attitudes.
"I'm going on blind faith that kindness, bravery and love will prevail," he continued. "You see it happening. Our politicians are showing a lack of backbone, character, bravery and soul. Anybody who is not fighting this is supporting them, and by extension supporting white supremacy. It is what it is – and I'm pissed."
Guitarist Bryce Dessner added: "I think on some level Europeans are in a state of shock as well. For years I would come to France and people would have stereotypes of Americans and I would always resist and say, 'No it's not that bad.' Now it's actually the reality and it's a thousand times worse than the stereotypes that they used to have. I've been hassled a couple of times on the street but for the most part I think people understand that more than half the country is in a state of shock."
Photo Credit: Jared eberhardt