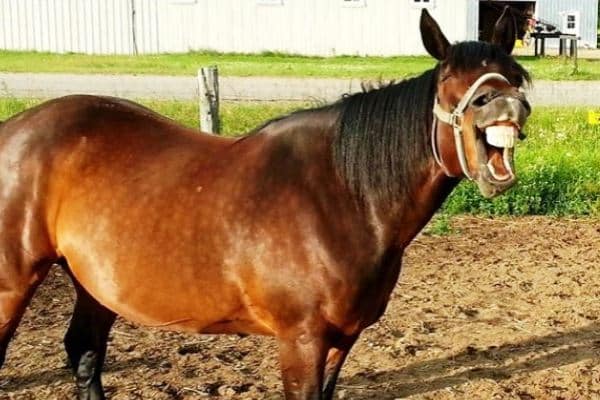 Shoppers in Finglas were left rubbing their eyes when an equine visitor called to the Clearwater Tesco centre in Dublin last night.
In a clip posted online, the horse can be seen in the clothes section of the store. Although it wasn't immediately obvious, the horse appeared quite indifferent to any kerfuffle over it's unexpected appearance.
The horse was escorted into the lingerie section. Security asked a young man leading the horse to leave the shop.
An animal welfare group says it wouldn't recommend bringing a horse along to your weekly shop.
The DSPCA has criticised the video being shared online, which shows a horse being walked through a Tesco store in Finglas last night.
The supermarket says the animal didn't enter any fresh food aisles, and was promptly escorted from the Clearwater store by security.
https://twitter.com/OnlyInIreland_/status/1095799764413759489