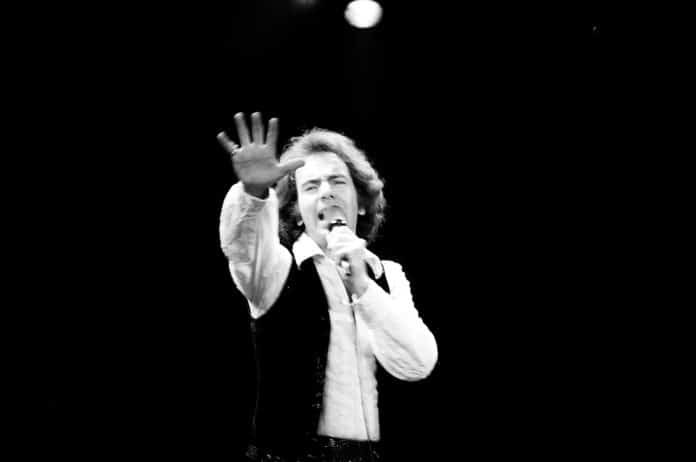 Neil Diamond is the latest in a long line of prolific musicians to sell their discographies to Universal Music Group, including all unreleased recordings from his decades long career. 
The total sum of the acquisition has not yet been disclosed.
Diamond has cemented himself as an American pop legend, selling more than 130 million records worldwide throughout his 60-year career, making him one of the top-selling recording artists of all time. 
The 81-year-old musician is behind some iconic tunes including I'm a Believer and Red Red Wine, but perhaps most famously, the football anthem Sweet Caroline. Diamond's music has since been covered by the likes of The Monkees and UB40.
UMG shared that Diamond's catalogue was purchase through their publishing division, Universal Music Publishing Group. 
The collection features more than 100 unreleased tracks and an entire unreleased album. 
Diamond starting working with UMG in 2014 when the body became the singer's publishing administrator. 
Diamond said: "After nearly a decade in business with UMG, I am thankful for the trust and respect that we have built together and I feel confident in the knowledge that [the company] will continue to represent my catalogue and future releases with the same passion and integrity that have always fuelled my career."
Reportedly, any future music produced or recorded by Diamond will also be managed by UMG. 
Chief executive and chairman of UMG, Sir Lucian Grainge, said: "Neil Diamond is, by definition, a truly universal songwriter. His immense songbook and recordings encompass some of the most cherished and enduring songs in music history.
"Through our existing partnership, we are honoured to have earned his trust to become the permanent custodians of his monumental musical legacy."