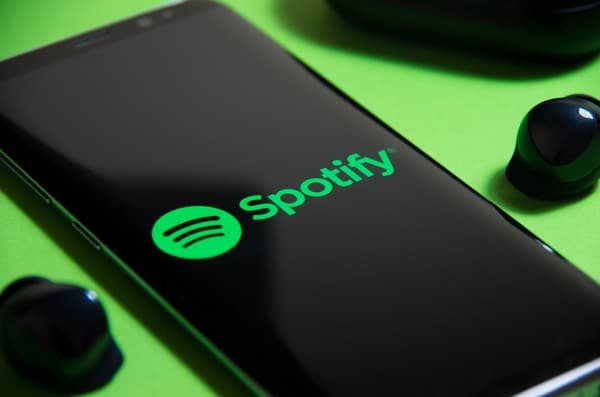 Neil Young's row with Spotify continues as the singer-songwriter advises the company's employees to quit their jobs.
Young released a statement on his Neil Young Archives website in which he encouraged Spotify employees to leave before the company "eats up your soul."
"To the workers at Spotify, I say Daniel Ek is your big problem – not Joe Rogan," Young wrote, taking aim at the Spotify CEO. "Ek pulls the strings. Get out of that place before it eats up your soul. The only goals stated by Ek are about numbers – not art, not creativity. Notice that Ek never mentions the medical professionals who started this conversation. Look, one last time at the statements Ek has made. Then be free and take the good path."
Young used his latest statement to encourage Spotify subscribers to look elsewhere for their music.
"In our communication age, misinformation is the problem," he wrote. "Ditch the misinformers. Find a good clean place to support with your monthly checks. You have the real power. Use it."
Young went on to say his generation have a role to play in showing leadership.
"To the baby boomers, I say 70 percent of the country's financial assets are in your hands compared with just about five percent for millennials," he wrote. "You and I need to lead."
"To the musicians and creators in the world, I say this: You must be able to find a better place than Spotify to be the home of your art," Young wrote, encouraging artists to follow his lead in quitting the streaming service.
Young pulled his music from Spotify when the service refused to remove its lucrative Joe Rogan Experience podcast, which Young accused of spreading misinformation regarding the pandemic.
Far from taking a hit by his actions, Young has benefitted as his listenership has increased significantly since leaving Spotify. In the week following Spotify's removal of his music, Young's album sales rose by 80% percent while he saw a rise in streaming numbers on other platforms of 4%.
Joni Mitchell, who followed Young's lead in leaving Spotify, received an even bigger boost. Her album sales rose by 125% while her streaming numbers increased by 32%.
A consumer poll from Forrester Research found that as many as 19% of Spotify users have either cancelled their subscriptions or plan to as a result of the row over Rogan's podcast. An additional 18.5% said they would consider cancelling their subscriptions if more music was removed from the platform.
After a video emerged highlighting Rogan's extensive use of the N-word, Spotify removed 70 episodes containing the offending word. Spotify CEO Daniel Ek said he "strongly condemns" Rogan's use of the word but refused to cancel Rogan's deal with his service.