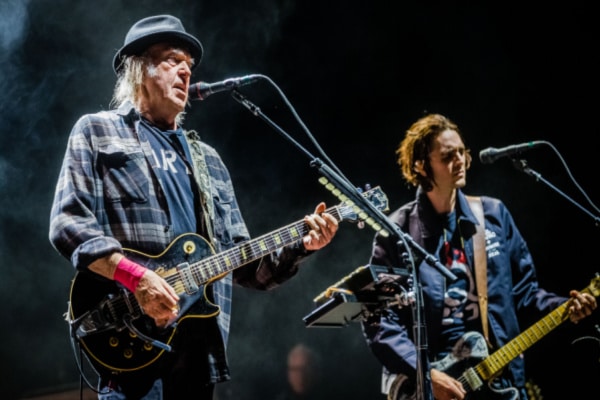 Neil Young and Crazy Horse have shared a preview from their upcoming album 'Toast', by sharing new single 'Timberline'.
The album had been originally recorded in 2001. However, it was shelved as Neil Young felt the material was too "sad" to release. More here.
Arriving on July 8, you can pre order the record here. The album will arrive via Reprise, and has been described as "heavy and distressed, brimming with electrifying tension".
"an album that stands on its own"
Neil Young had also previously said of the album, 'Toast' is "an album that stands on its own in [his] collection".
"Unlike any other, 'Toast' was so sad that I couldn't put it out. I just skipped it and went on to do another album in its place. I couldn't handle it at that time. 2001″, he added.
Young also shared more detail on the album.
"There is a time in many relationships that go bad, a time long before the break up, where it dawns on one of the people, maybe both, that it's over. This was that time", he said.
"The sound is murky and dark, but not in a bad way. Fat," he wrote on his website. "From the first note, you can feel the sadness that permeates the recording. … I had forgotten about these songs, put them out of my mind and went on living my life".
Neil Young also paid tribute to his band Crazy Horse.
"It must be said that here Crazy Horse shows a depth never seen or heard before", Young added. "The greatest group I have ever met. This is a pinnacle. Where they let me go, where they took me, was unbelievable. I couldn't stay".
On the album's latest track 'Timberline', Neil Young also added, "The scene changes to a religious guy who just lost his job. He's turning on Jesus. He can't cut any more trees. He's a logger".