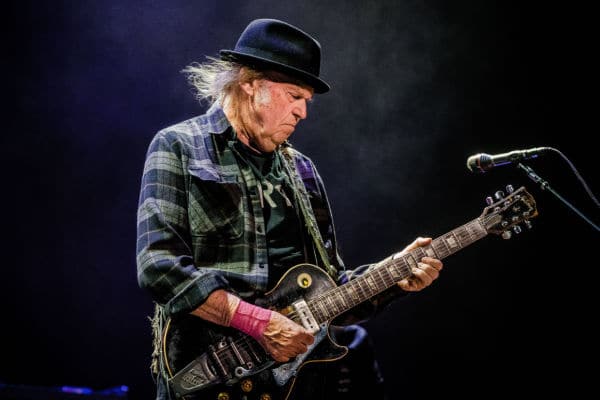 Would you like to listen to the article instead of reading it?
Neil Young has had his say on the current state of touring in light of the recent controversy regarding The Cure and Ticketmaster.
Ticketmaster's policy of selling tickets at a higher than normal price has come under the spotlight, after it emerged that "unduly high" add ons and fees were placed on tickets against the Cure's wishes.
This dynamic ticket selling policy was described by Robert Smith as a "bit of a scam", with the band's co founder insisting that they were determined that they used a "verified fan" approach with each ticket associated with a registered buyer.
Ticketmaster themselves had stated that it was better for extra profits to go to the artists themselves, espcially as scalpers will attempt to resell the tickets after purchasing them.
"The old days are gone" – Says Young
Following this, Neil Young has had his say on the current state of touring, sharing his thoughts via his own website.
"It's over. The old days are gone", Young said of touring in its current state. "I get letters blaming me for $3,000.00 tickets for a benefit I am doing. That money does not go to me or the benefit". 
He also added, "Artists have to worry about ripped off fans blaming them for Ticketmaster add-ons and scalpers. Concert tours are no longer fun. Concert tours [are] not what they were". 
This also comes after The Cure's Robert Smith had shared a series of tweets, outlining his dealings with Ticketmaster. He also revealed that he had spoken to the ticketing system about issuing small refunds to fans.
Smith wrote, "We were convinced that Ticketmaster's … ideas could help us fight the scalpers," he wrote. "We didn't agree to the 'dynamic pricing'/'price surging'/'platinum ticket' thing, because it is itself a bit of a scam? A separate conversation!".
He also added that the system was used with over 400 sales programs.
Check out these tweets and Nova's report here.