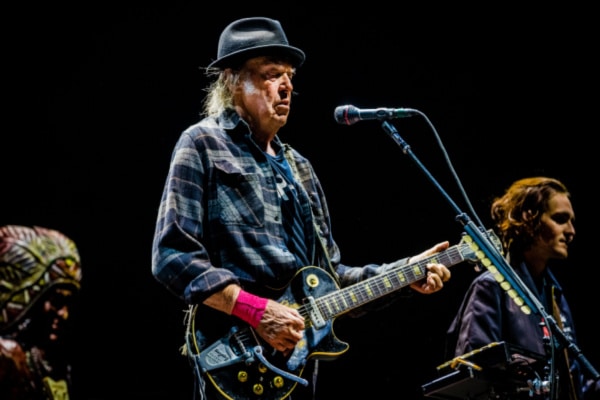 Neil Young has said that he does not feel ready or comfortable to play live shows just yet, adding that he doesn't "think it is safe in the pandemic". 
This comes after the songwriter revealed that he would not be taking to the stage at this year's Farm Aid. This show is the annual benefit concert for American farmers.
It was also founded by Young, John Mellencamp, Willie Nelson and others. More info on this here.
A fan of the singer had shared a letter to the website, expressing his excitement at Young's upcoming appearance at this year's event.
Neil Young "not ready for that yet"
"I will not be at Farmaid this year", Young said when responding to a fan's letter to the website.
He also added, "I am not ready for that yet. I don't think it is safe in the pandemic. I miss it very much". 
Having not performed at the event since 2019, Neil Young had previously remarked that he would not return to the show, until Covid-19 was "beat".
"I don't care if I'm the only one who doesn't do it", he said in a previous interview.
This comes after Neil Young's Crazy Horse band had shared a preview from their 'Toast' album earlier this month.
Having been initially recorded in 2001, the album was put to the shelves, as Neil Young felt they material was too "sad" to release. The album arrived on July 8.
"Unlike any other, 'Toast' was so sad that I couldn't put it out. I just skipped it and went on to do another album in its place. I couldn't handle it at that time. 2001″, Young said.
He also added of the album, "There is a time in many relationships that go bad, a time long before the break up, where it dawns on one of the people, maybe both, that it's over. This was that time". 
What else did he say? Find out from Nova's report here.