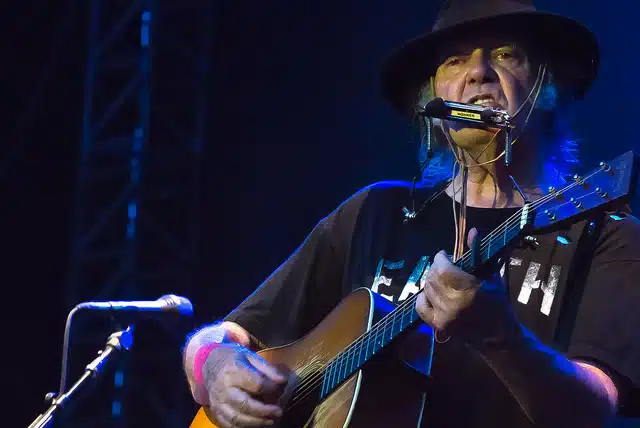 It's been a good week for singer-songwriter Neil Young, after his duet with Jimmy Fallon, sales of his music have gone through the roof.
The Canadian musician performed on The Tonight Show the other week, playing the haunting track 'Old Man'.
Initially, Fallon had tricked the audience into believing it was Young on stage, the host wore a western hat, hunched over on his stool, he gave an uncanny imitation of the singer.
He was then joined on stage by the real Neil Young to finish the 1972 Harvest album classic 'Old Man'.
The crowd went bonkers for the duet and since the show aired, sales of Neil Young's music are seeing a dramatic rise.
 Billboard reports that the singer's Greatest Hits has shot back into the Billboard top 200 album chart, entering at number 84. It's the highest position the LP has been at since 2005, and the Greatest Hits sales increased by 248 percent.
However, even more impressive were the download figures for 'Old Man', gaining a whopping 664 percent increase in sales, apparently the largest digital sale week ever for the musician.
Watch the Young-Fallon duet of 'Old Man' below.