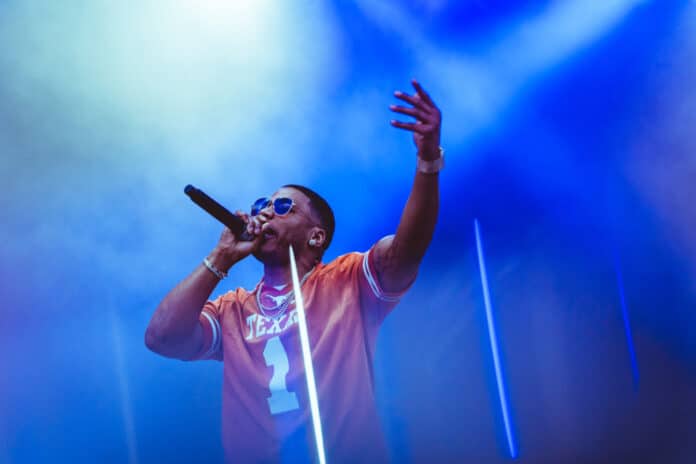 It has been announced that American rapper, Nelly will play Chuck Berry in the new Buddy Holly biopic, 'Clear Lake'.
The new film is being directed by Bruce Beresford. It has been adapted from a screenplay written by Patrick Shanahan and approved by BMG, the company that manages Holly's estate and controls the US publishing rights to his catalogue.
Variety, have now reported that Nelly will play the role of Chuck Berry in the new Holly film. Irish actor, Ruairi O'Connor will play Buddy Holly.
Speaking about 'Clear Lake', Beresford said in an interview with Variety "I found myself attracted to Clear Lake because the script tells the tragic story of Buddy Holly and his era in fascinating detail and with vivid characterisations. Needless to say, the added plus of all the wonderful music was also a major lure."
Colin Hanks, son of Tom also has a role in the new biopic. He is to play Norman Petty who was Holly's manager and producer. Diane Guerrero from the Netflix series 'Orange Is The New Black' is to play Holly's wife, Maria Elena Holly. She serves as an assistant producer on the movie as well.
'Clear Lake' will focus on the life and career of Buddy Holly. As a musician, Holly helped define and shape rock and roll music in the 50s. The music produced in that decade would go on to have a major influence on rock music.
Holly sadly passed away at the young age of 22. He died in a plane crash along with fellow musicians Richie Valens and J.P. Richardson who was more commonly known as The Big Bopper. The pilot, Roger Peterson, also lost his life that night. Their plane crashed around five minutes after taking off from an airport in Iowa in poor conditions in February of 1959.
No official release date for the film has been announced as of yet. The production of the film has also been delayed due to the pandemic.