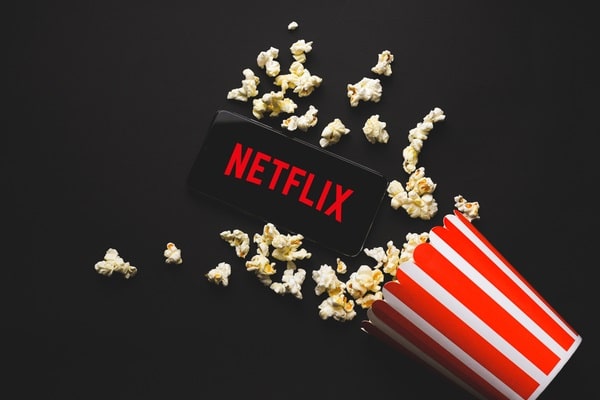 Netflix have paused their projects in Russia due to the ongoing "humanitarian crisis" with Ukraine.
Netflix have reportedly taken this decision as they continue to monitor the current situation in Russia and Ukraine.
This decision comes a week after Russia's president Vladimir Putin ordered the attack on Ukraine as part of a "military operation".
This also comes after Netflix had previously stated that they had "no plans" to carry 20 free-to-air channels to Russian, something they could be required to do under Russian law.
Some of the channels including, news, sports and weather are also aligned with Russian authorities.
"paused"
This decision from Netflix comes after several other high profile companies also paused future Russian projects.
Other companies also include Warner Bros, Paramount Pictures and The Walt Disney Company.
A Universal Pictures spokesperson released this statement. "In response to the ongoing humanitarian crisis in Ukraine, Universal Pictures has paused planned theatrical releases in Russia".
Paramount Pictures also confirmed that upcoming films The Lost City and Sonic The Hedgehog 2 will not be released in Russia.
They said, "As we witness the ongoing tragedy in Ukraine, we have decided to pause the theatrical release of our upcoming films in Russia, including The Lost City, and Sonic the Hedgehog 2".
"We stand by all those impacted by the humanitarian crisis across Ukraine, Russia, and our international markets and will continue to monitor the situation as it unfolds".
Sony Pictures also confirmed that they would pause the release of their film, The Batman starring Robert Pattinson.
Apple Pauses Product Sales In Russia
Along with Netflix, yesterday, Apple announced that they would also pause product sales in Russia in light of this ongoing conflict with Ukraine.
They also stated that they stand "with all of the people who are suffering as a result of the violence".
This comes after Ukraine had requested that Apple pause their sales in Russia. The Vice Prime Minister Mykhailo Fedorov had said that this may deter Russian youth from the invasion.