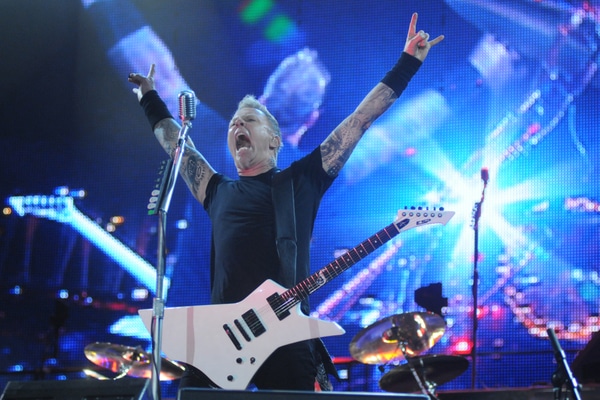 By Pat Courtenay
If you haven't watched the final episode of Stranger Things yet, don't worry. No major spoilers here.  Not only has the latest season of the show broken streaming records, it's also breathed new life into older songs with a whole new set of fans. Kate Bush's Running Up That Hill with its three world records we know about after Series Four.
READ MORE ABOUT KATE'S NETFLIX SUCCESS HERe
Now Metallica's Master of Puppets is riding the Netflix wave. Stranger Things Volume 2 arrived on the weekend, and straight away, the fans were searching Master of Puppets thanks to one of the most epic scenes in the final. The character Eddie Munson is getting psyched up for the final battle against Vecna, the embodiment of pure evil. Eddie plays what he calls "the most metal concert ever," shredding Master of Puppets on his Warlock guitar upside down. Metallica's Robert Trujillo's 17-year-old son Tye added extra guitar tracks to the version that appears in the episode.
Result: thirty-six years after its release, Master of Puppets is now sitting at Number 26 in the global Spotify charts and there'll be no stopping it now.