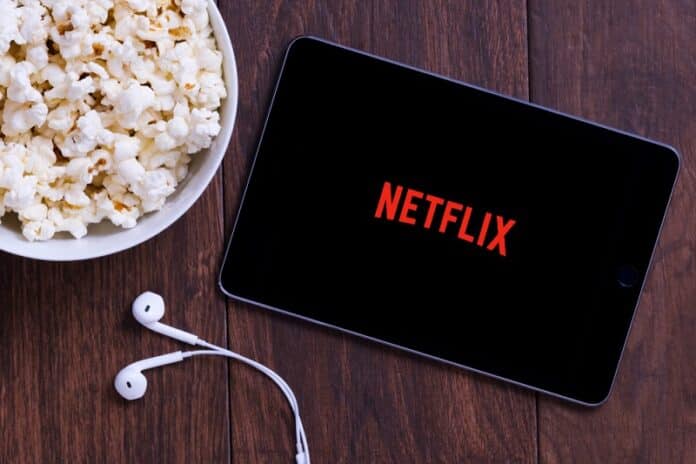 Netflix have announced that they are to produce a new fantasy film in Northern Ireland based on the best selling novels from Soman Chainani.
The new film is called 'The School For Good and Evil' and will be produced by Paul Feig. He served as executive producer on films such as Bridesmaid and the all female version of Ghostbusters. He also produced many episodes of the US Office.
Shooting will take place at Belfast Harbour Studios.
Chainani's books follow a group of boys and girls who are taken to an institution and trained to become fairy tale-like heroes and villains.
Speaking about the new project, Feig said "This is a challenging film to mount and their facilities offer us everything we need and so much more for a production of this size."
"They have also been wonderful to work with and we can't thank them and Northern Ireland Screen enough for all their support and enthusiasm."
He also added "they've been all Good and no Evil."
It has been reported that Netflix will use the full 125,000 square feet of studio, workshop and office space in Belfast Harbour Studios. The new movie will be the first movie filmed there as the bulk of the production will occur in Northern Ireland. The streaming giant have also confirmed that all Covid-19 protocols will be strictly enforced.
David Dobbin, chairman of Belfast Harbour, said in a statement "Today's landmark announcement is a great boost for the growing creative industry sector in Northern Ireland and we are delighted to welcome Netflix to Belfast Harbour Studios for the first time.
"As part of Belfast Harbour's strategy to develop a key economic hub for the region, our £20 million investment in state-of-the-art facilities at Belfast Harbour Studios continues to attract high quality global productions such as this."
"We have recently secured planning approval for a major extension to our studios and this news reinforces our confidence that high quality studio space will continue to be in demand due to the ever-increasing requirement to provide viewers with fresh new content."
Soman Chainani's debut book series have sold over 2.5 million copies worldwide, they have been translated into 30 languages across six continents. He is also a New York Times best seller.
Netflix are due to produce many new series this year including documentaries, biopics and much more. You can check out the full list here.