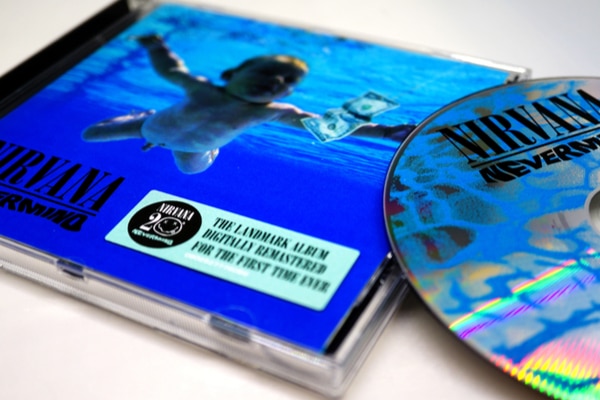 Nirvana members once hoped that their second album, Nevermind would earn the band an apartment each, and never once predicted its meteoric rise.
The Washington grunge group originally used Melvin's drummer, Dale Crover on the skins before opting to use Chad Channing for their debut album, Bleach – which recently turned 32. However, for their more successful second album, Nevermind showcased a baby-faced Dave Grohl on the drums. In a recent interview, the drummer/guitarist revealed the band had originally hoped the album would make them enough to buy an apartment each!
His first record with Kurt Cobain and Krist Novoselic has gone on to sell over 30 million copies to date. However, in a recent interview with Uncut, Grohl recalled they were not thinking of reaching this feat when they first arrived at Los Angeles' Sound City Studios to begin recording.
"When we pulled up to Sound City, as much of a shithole as it was, it was the most legitimate recording studio I had ever been in at the time," he said. "Knowing the history of that place, we thought, 'Now, this is the real deal'.
"That being said, nobody thought that it was going to be what it became. We thought, 'Hopefully we'll get to achieve the success of a band like Sonic Youth, and each get to have our own apartment!' That was the extent of our ambitions."
Grohl admits that he still has not been able to understand as to why Nevermind became such a big deal, adding: "What I do know is that once we signed to the David Geffen Company and made a video, it started feeling a bit more professional. Now we were doing in-stores and signing posters. We had a rock video that was on MTV. It started feeling a bit more legitimate, but it wasn't until the tour started that I [realized], 'Oh, something is going on'."
Grohl revealed that there are no plans in place to mark Nevermind's 30th anniversary, although he is sure "something will come up". He added: "Personally… I don't build an altar to Nevermind! If I'm sitting in traffic in L.A. listening to the radio, fucking chances are one of those songs is going to come on — and I don't turn it off. I used to, but I don't anymore".
However, Nirvana bassist, Kirst Novoselic has hinted that Nevermind may be reissued to celebrate the '91 album's 30th anniversary. Novoselic revealed the news, when speaking alongside Dave Grohl, as they reflected on the album and its subsequent success. This September the 24th will mark 30 years since the album was released and went on to reach #1 in the US Billboard Chart in 1992. The classic album included monumental Nirvana tracks such as In Bloom, Lithium, Come As You Are, and On A Plain.
Check out below for Nirvana's classic '91 album, Nevermind in all its grunge glory!