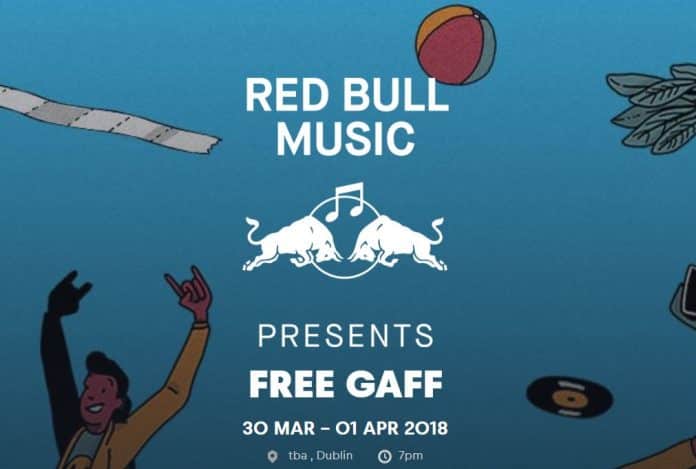 'Free Gaff', the house party to end all house parties is taking place over the Easter Weekend on March 29th to April 1st. The whereabouts for this weekend of debauchery still remains a secret but Red Bull have announced some new acts that will be playing over the fun filled weekend.
LE GALAXIE will be cutting up the dance floor with their renowned DJ sets. Their hotly anticipated album is out in a few weeks produced by Swedish pop mind, Blende.  Their debut was named Ireland's album of the year and with huge tunes like Le Club. Expect a mix of their past and future work full of thundering electro, bursting to life with shimmering cyber-synths, pounding techno rhythms and guitar wizardry.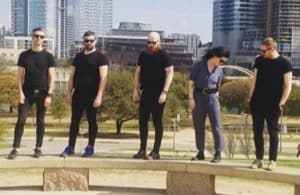 Since their debut single 'Gentle Kind of Lies', BARQ have been receiving huge acclaim, with their melted the rock sound and the crowds who hear it. They were tipped by the Irish Times as 'Top Fifty To Watch in 2017' and have featured on the front cover of Hot Press. A delicious live performance from these guys awaits.
KOJAQUE is a Dublin based writer, producer and visual artist who has been making waves on the hip hop circuit with enticing visuals and honest, empathetic lyricism for the past three years. Co-founder of Soft Boy Records, his energy and passion shine through in his lively and highly visual performances!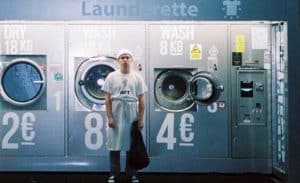 Gareth Anton Averill is an award-winning, multidisciplinary film-maker from Dublin, who is bringing his 'Aquarium III' audio-visual installation to the gaff. It's an immersive, interactive and modular presentation of electronic music composed by Gareth. In the strange, golden, underwater environment, the audience control the arrangement of the piece, and the visuals that accompany the sounds.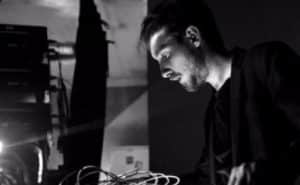 The king of AV has worked with artists such as David Kitt, Jape, Primordial and Dread Sovereign. This is a special once-off presentation, prepared especially for the Red Bull Music Free Gaff!
Keep checking the Free Gaff website for updates of the location which will be announced very soon and don't forget, the Free Gaff party is a BYOB event!