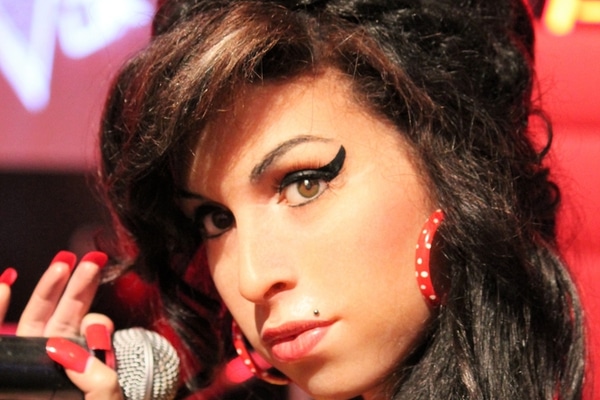 Amy Winehouse's father Mitch has reportedly said that the new biopic on his late daughter is "not allowed".
We brought you the news yesterday that a biopic on the final years of Amy's life is in the works. It is to be produced by Halcyon Studios.
Their CEO David Ellender had also said, "Our team is honoured to be working on this project. Although her career was cut far too short, Amy was the voice of a generation and we look forward to telling her story in the most poignant way possible".
The biopic is set to be based on Daphne Barack's book Saving Amy. She based this on 40 hours of footage, notes and footage she had amassed from Amy and her family.
New Amy Winehouse Biopic "100 per cent not allowed"
Despite this, Amy Winehouse's father Mitch said in a new interview that this biopic is "100 per cent not allowed".
He claimed that the makers of this biopic have not consulted with the Winehouse family or with Amy's record label Universal.
"They can't be that stupid. Everyone knows proper licences must be granted", he added.
Daphne Barack responded to this by telling TMZ, "I have all of the releases and legal agreements needed…This material is also all legally my property to sell".
Another tribute documentary called Reclaiming Amy had been released earlier this year to mark the tenth anniversary of her death. It was made by the late singer's closest friends and family.
Amy Winehouse passed away from alcohol poisoning in 2011.
Mitch had previously said that his daughter must be remembered for her talent and not her struggles with addiction.
She must be remembered for her "her talent, her generosity and the love she showed us all", he said previously.
"Amy's mum Janis and I manage her estate", he continued."Yes of course her music still makes a lot of money, what she did has set her whole family up".
He also added, "The thing is, though, and I can't say this clearly enough, I would give back every penny just to have my daughter back".