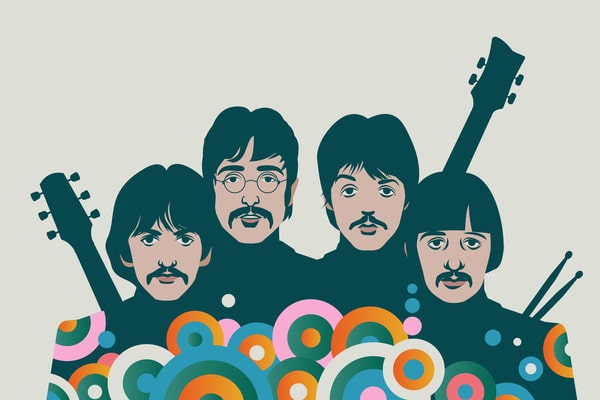 A Fab Four themed advent calendar has been released in the run-up to Christmas.
Beatles fans may be disappointed to find the calendar doesn't feature eight days a week, but otherwise it's a gift they'll want to get back home and crack open.
The package comes in a colourful outer box and opens up to reveal four inner boxes which can double as wall-mounted prints, and 24 gift boxes, each of which contains a Beatles-themed surprise.
Some of the gifts include a Yellow Submarine-shaped tea infuser, a set of coasters decorated with the Beatles' 45 sleeve art and a Beatles Christmas tree ornament, all of which are billed as being of collectible quality.
As is customary with advent calendars, the first gift box should be opened on December 1st, followed by one a day culminating on Christmas Eve.
With an asking price of €129.99, you might need a little help from your friends to purchase this one, otherwise your wallet will gently weep.
"If you're obsessed with the Fab Four, then The Beatles Advent Calendar will light up Noël," reads the official product blurb on HeroCollector.com. "Presented pop-art style with an eye-catching rainbow Beatles design, this luxury box advent calendar is stuffed with 24 high-quality festive gifts and accessories for true Beatlemaniacs, such as a tea infuser shaped like the iconic Yellow Submarine, a set of coasters with Beatles album art, and a brilliant Beatles Bauble to hang from your tree!"
A legal dispute is currently underway between Universal Music and the family of an ex-sound engineer who worked with The Beatles.
Geoff Emerick, who died in 2018, had in his possession a demo tape recorded by The Beatles at Abbey Road in 1962 before they became famous. The tape is believed to be worth as much as £5 million.
Emerick discovered the tape among rubbish discarded by record label EMI at a squash court. His family believe that Finders Law allows them to keep the tape, but Universal Music, which was previously EMI, disagrees.
The dispute has been running for two years now and "has an awfully long way to go yet," according to a source close to Emerick's family.
"They're not backing down," the source said. "They will not be scared."
The Beatles' classic All You Need is Love has been covered by Katy Perry for a Gap commercial. The clothing giants have committed to donating $1 per stream of Perry's cover, up to a total of $100,000, to a charity that provides support for children living in poverty across the US. Prior to finding fame, Perry was once employed at a branch of The Gap.
From folding sweatshirts at the Santa Barbara Gap to 20 years later, starring in a Mark Romanek-directed holiday campaign ❄️ dreams do come true! And @Gap is also helping to make dreams come true for @baby2baby 👶🏼 pic.twitter.com/VnGe37q5Ik

— KATY PERRY (@katyperry) October 25, 2021