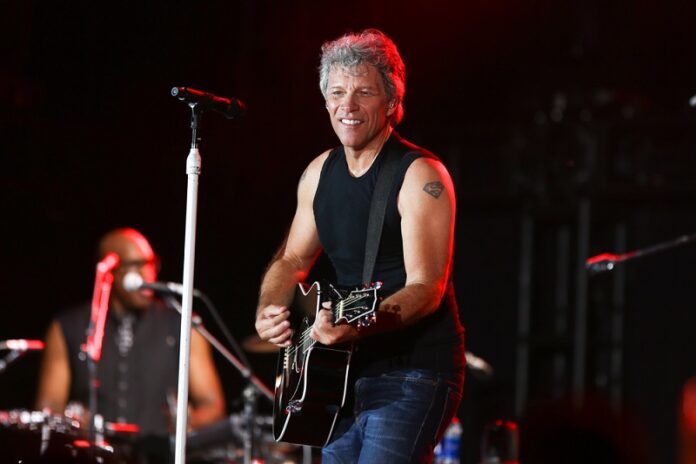 Bon Jovi have announced that their concert documentary entitled 'On a Night Like This' will be available to stream for free.
The new documentary will be available on the band's Facebook page. It will be released on November 27 at 6pm Eastern Time which is 11pm Irish time.
'On a Night Like This' centres around Bon Jovi's most recent album '2020'. It was the band's 15th studio album. The record was released this year and its tour to promote it was cancelled due to the pandemic.
The album was originally due to be released in May but was pushed back until October. Due to the notable events that have happened in 2020, new songs were added to the album. 'Do What You Can' is inspired by the Covid-19 pandemic and 'American Reckoning' was written because of the killing of George Floyd.
The documentary sees Bon Jovi play their new album in full from Nashville. It also details the safety measures the band put in place to make sure the performance went ahead.
"In the shadow of a challenging time for the world, the footage captures the spirit of live music and its ability to bring people together" notes a press release promoting the new film.
A teaser for the documentary was tweeted by Bon Jovi and you can check it out below.
Only 5 more days until the premier of On A Night Like This – Bon Jovi 2020 on Facebook! https://t.co/Y7graAPhpQ pic.twitter.com/u0NXV7BTcP

— Bon Jovi (@BonJovi) November 23, 2020
Earlier in the year, frontman, Jon Bon Jovi was working in his non-profit restaurant to help feed locals in his home state of New Jersey.
Diners at his JBJ Soul Kitchen pay a cash donation for their meal and another meal for someone else who may not be able to afford one. Due to Covid regulations, his restaurant was only open for takeaway during the pandemic. The staff at JBJ are volunteers as well. With many people staying at home, Jon decided to get in the kitchen and work.
Speaking to CNN, the Bon Jovi frontman said "It's a great opportunity for me to stay in touch with people around the world and just let them know that I'm thinking of them. It's a reminder that, even if you can't do what you do, you do what you can."
He also added "Our desire is to make sure that anyone who needs a meal knows that they can come and see us, and we'll provide them with that nutritious meal".
2020 track list
Limitless
Do What You Can
American Reckoning
Beautiful Drug
Story Of Love
Let It Rain
Lower The Flag
Blood In The Water
Brothers In Arms
Unbroken