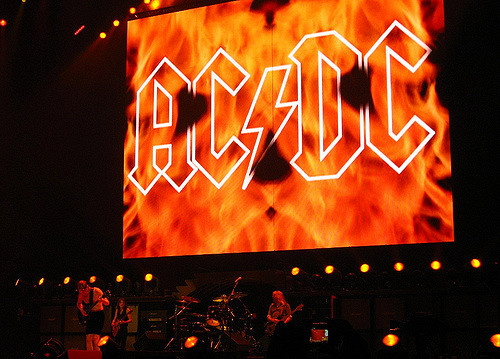 Although Sharks have no ears, a new book looking at the relationship between animals and music says that Sharks enjoy heavy metal music.
The book, The Mice Who Sing For Sex: And Other Weird Tales From The World Of Science was written by Lliana Bird and neuroscientist Dr Jack Lewis. According to them, sharks like the pulsing and vibrating frequencies present in heavy metal music. The animals particularity like AC/DC's 'You Shook Me All Night Long' and 'If You Want Blood (You Got It)'.
The relationship between heavy metal and a shark's attitude was first noticed in 2011 by Matt Waller, a chartered boat operator in Australia.
Weller spoke to ABC News in Australia at the time, saying, "I was talking to a guy who had been diving in Guadeloupe and there were some divers there who just been playing music in the water. We got talking and they said there were some certain songs that saw an actual change in the behaviour of the sharks."
He added, "I started going through my albums and AC/DC was something that really hit the mark. Their behaviour was more investigative, more inquisitive and a lot less aggressive. They actually came past on a couple of occasions when we had the speaker in the water and rubbed their face along the speaker which was really bizarre."
Photo Cred: Vladimir