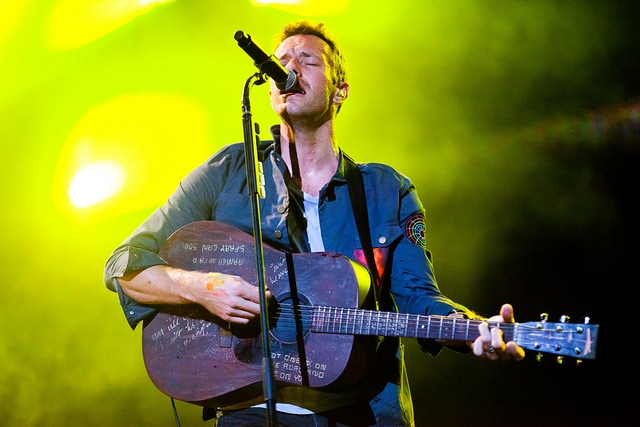 It appears that a new Coldplay album could be on its way by the end of the year. Fans have made claims that a new poster which appeared in the London Underground meant that a new album is on the way.
The mysterious poster simply had a multi-colured symbol and a date December 4th on it. The symbol is called the 'flower of life' which is the name of a geometric pattern.
Some very eagle eyed fans were quick to note that Coldplay frontman Chris Martin had worn a t-shirt recently which that had the symbol on it. It was during a performance at the recent Global Citizen Festival in New York where Chris Martin had worn the shirt.
If it is a new Coldplay album it will be the follow up to Ghost Stories which released back in 2014. Speaking about the new album recently Martin said "It's our seventh thing, and the way we look at it, it's like the last Harry Potter book or something like that, I have to think of it as the final thing we're doing.
Photo Credit: Thomas Hawk