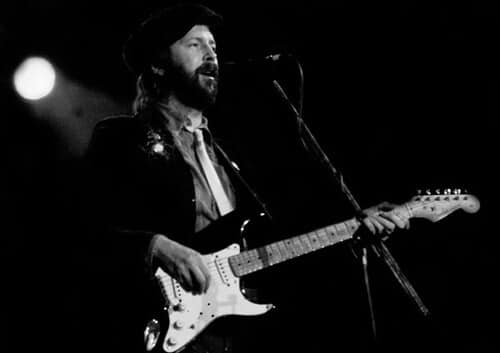 Rock guitar hero Eric Clapton is the subject of a new documentary. According to Variety, Oscar winner Lili Fini Zanuck is set to direct the new Eric Clapton film, A Life in 12 Bars.
A Life in 12 Bars will chart Clapton's distinguished career; his rise from Bluesbreaker to three-time Rock and Roll Hall of Fame inductee. It will also examine Clapton's personal life, which is "the emotional spine of the film," Zanuck said. It will offer an insight to Clapton's personal life, including his drug addictions and the 1991 death of his son.
Zanuck, who became the second woman to receive an Academy Award for Best Picture for her third film, Driving Miss Daisy in 1990 said, "Clapton's music is the foundation of our film. His commitment to the blues, its traditions and originators, is absolute from his earliest days". Clapton ranked second on Rolling Stone Magazine's list of the '100 Greatest Guitarists of All Time' and fourth in Gibson's 'Top 50 Guitarists of All Time'. He was also named number five in Time Magazine's list of 'The 10 Best Electric Guitar Players' in 2009.
Zanuck told Variety, "He was also forever restless in his search of a suitable vehicle to shape and grow his artistic voice, often bewildering fans and the media with sudden changes in musical direction, bands, songs, guitar style, tone and physical appearance."
No release date for the documentary has been announced