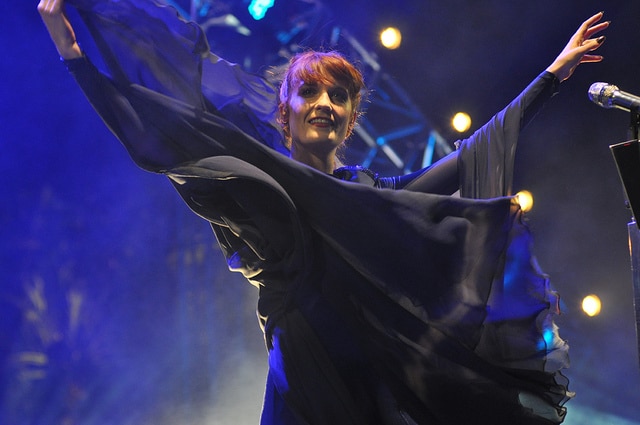 The long wait is nearly over for fans of the English indie group Florence and the Machine, the band's highly anticipated new album is almost finished.
The last record titled Ceremonials, was released over three years ago and the follow up has been in the pipeline for quite some time.
Ceremonials was a massive success, it went to number one on the Irish album charts and has been certified by the Irish Recorded Music Association as a 3x platinum selling LP.
A few months ago, while performing at a charity event in London, she confirmed she was working on new music but she wouldn't be performing any of the songs because they weren't ready yet.
Fans of Florence and the Machine started hoping for the news of new material, after a string of live dates were announced for this summer.
Fan site Florence and the Machine Army posted a picture, apparently from the group's recording studio sessions, showing the band's LP in the final mixing stage, with the title obscured by a sharpie pen.
The cat is definitely out of the bag, however this didn't stop the photo being taken down from the site. But as the all know, once something is posted on the internet these days, someone is gonna take a screenshot of it, check out the picture below.
Florence and the Machine have been confirmed for several festivals so far this year including Way Out West (Sweden), Oya (Norway), Flow Festival (Finland), Rock Werchter (Belguim), and Hurricane (Germany).
They are rumoured to be playing Glastonbury, Reading and Leeds festivals and hopefully Electric Picnic in 2015.