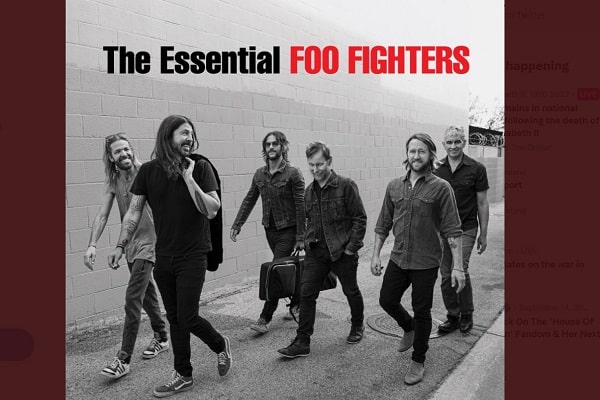 A new compilation album, 'The Essential Foo Fighters' will be arriving in October!
This album will be the first release from the Foo Fighters since the tragic death of drummer Taylor Hawkins earlier this year.
Hawkins was found dead in Bogotó, Columbia when the band were touring South America.
Hawkins' death led to an outpouring of grief among the world of rock music and entertainment. In his honour, this world of rock music came together to announce two special tribute concerts for Hawkins.
One gig took place in London's Wembley Stadium earlier this month, while the second show will take place in LA in the next few weeks. These concerts feature star studded line ups.
'The Essential Foo Fighters'
Arriving on October 28, this new compilation album will consist of a double disc of album tracks and greatest hits.
Containing 21 tracks, the album will also include Dave Grohl's live performance of Foos track 'Everlong'. 
See more on this below.
'The Essential Foo Fighters' is a collection of tracks from the band's studio albums available on vinyl, CD, and digitally October 28th. @foofightershttps://t.co/mQ6RE81a3F pic.twitter.com/7VrhNObXmC

— Legacy Recordings (@SonyLegacyRecs) September 14, 2022