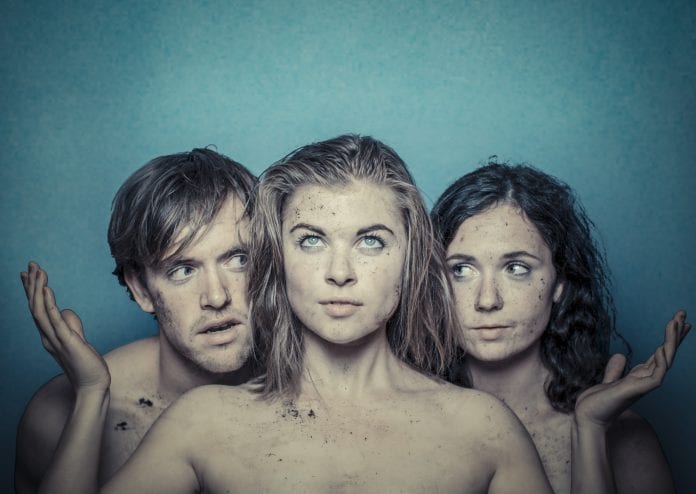 FIERCE NOTIONS is a new Irish musical about democracy, politics and fish-based confectionery products presented by Ill-Advised Theatre Company debuting in Smock Alley Theatre from Sept 11 – 17 as part of the Dublin Fringe Festival 2017.
In a world of alternative facts and impulsive late-night tweets from nuclear-code-holders, could Ireland's inherently and historically tribal political system be fertile grounds for cults of personality, just because they seem like 'characters?''. FIERCE NOTIONS is a timely introspection into the Irish psyche and politics in context of the current global political climate, examining whether the phenomenon that allowed Trump to rise to power could ever happen in Ireland, and what would it look like.
Featuring an original score written and composed by Fionn Foley, writer and composer of Eamonn (From Menswear) and composer of Half Light, winner of the First Fortnight Award 2016. The score showcases an eclectic blend of 80's synth and gangsta rap with songs that transcend the conventional 'showtune' and look to imitate the dynamic of live rock/electronic music.
Performed live by an ensemble of actor-musicians, FIERCE NOTIONS is fast-paced and frenetic, swinging from elaborate ensemble numbers to poignant satire that will resonate with audiences, now more than ever.
FIERCE NOTIONS at Smock Alley Theatre, The Black Box, 6/7 Exchange Street Lower, Dublin 8
Sept 11th – 17th 2017 at 9PM | Matinee performances | Sat Sept 16th & Sun 17th 3.15PM
Tickets: €11 / €12 / €14 from Dublin Fringe Festival Box Office, www.fringefest.com or call 1850 374 643.