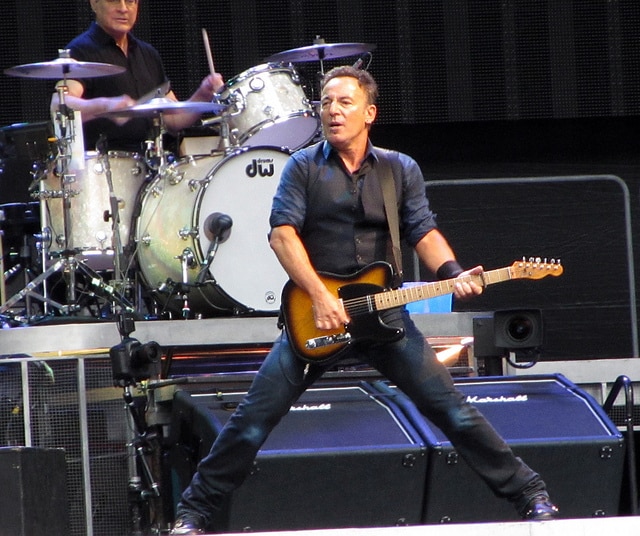 New information has been revealed for Bruce Springsteen's upcoming Croke Park gigs. A press release from Aiken promotions was released earlier today at a press conference in Croke Park.
The new information advises concert goers on event times, transport, safety and being aware of ticket scammers. The first bit of information that was revealed was that gates will be open for both shows at 5pm.
The promoters advised those who are attending the concert to not queue outside the streets around Croke Park before the gates are open. They also revealed that any early arrivals will be turned away from the stadium.
Two important bits of information that were revealed was firstly that there will be no support act for the Croke Park gigs and secondly that Bruce Springsteen and the E Street Band will be on stage at 7pm.
In terms of transport, Aiken promotions has advised those heading to the shows to arrive early and use public transport as traffic delays are inevitable. They suggest that you should add at least 1.5 hours to your normal journey time.
Thankfully, Aiken promotions have released the full press release on their website, as it gives you all the details you should know for both Springsteen gigs this weekend. You can check out all the info here.
Photo Credit: Bob the Lomond