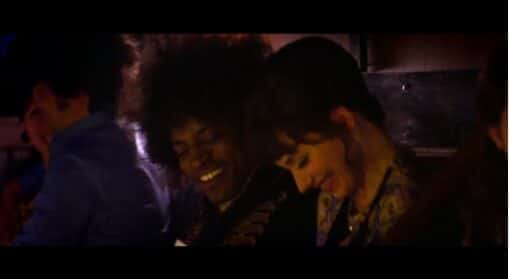 This is the first footage of the upcoming movie "All Is By My Side" a movie depicting the life of Jimi Hendrix, to be released which features Andre 3000 playing the Legendary Jimi Hendrix. The film will be premied at South By Southwest.
It is believed that lead character Andre 3000 prepared by listening to hours and hours of interviews, and watching Jimi Hendrix's mannerisms to get himself ready for the role.
The one minute clip sees Jimi (Andre 3000) having a heart to heart with Linda Keith (actress Imogen Potts) in a London bar.
The movie was written and directed by recent Oscar winner John Ridley, for "12 Years A Slave" and is due to be released this summer.
Watch the clip below.