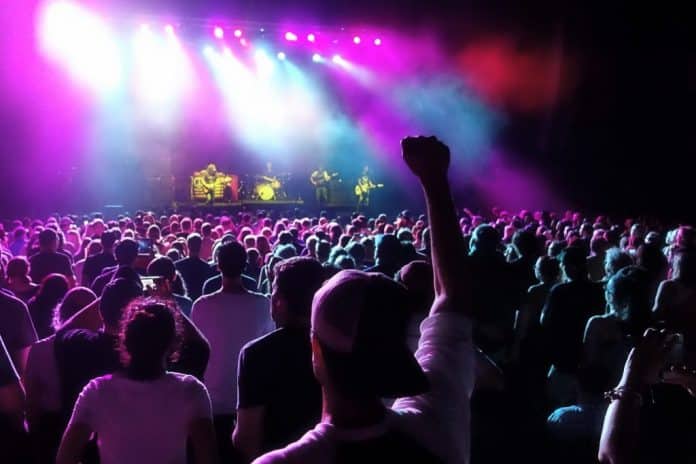 At the start of the year we launched a petition to stop ticket touting in Ireland. Touting has become a huge problem in the last 10 years, with people, companies and computer bots buying large amounts of tickets and then selling them on at extortionate prices.
But the UK Government has revealed that they have taken the first steps in tackling the problem by passing new legislation which will ban the use of bots to buy tickets in bulk, making it a criminal offence.
UK minister Matt Hancock spoke to NME to discuss the issue.
ICYMI: The next step in the fight back against rogue ticket touts is here. We've banned the use of bots by ticket touts. We're stamping out these rip-off tactics so in 2018 consumers can enjoy more of the live acts they love https://t.co/G7tNTtUfsu

— Matt Hancock (@MattHancock) January 2, 2018
"We're determined to make sure 2018 is the year we help real fans get the chance to see their favourite music"
The reselling of tickets will not be completely illegal, but selling them at unreasonable prices will be. Under the Digital Economy Act, touts who now use bots to dodge the maximum number of tickets purchasable will face massive fines.
Speaking to NME Mr Hancock said: 'The goal here is to make sure that fans can buy tickets at reasonable prices. The legislation we announced yesterday is one part of the broader plan. The legislation to ban the bots is one track to come into force in April; it's got to go through Parliament between now and now but I'm fully confident that they will approve.'
He continued: "This is about tackling computers that buy more than 10 tickets at a time, but we know there's much more to it than that. The enforcement from police of existing laws has been progressing too so that we can use the powers that we've got already. We've also got the Competition Authority looking at the market. Lots of people raised the concern that when the primary ticket seller owns the secondary ticket seller – giving them market power. It looks like they're separate markets, when actually they're not."
He was also asked if the UK Government would ever consider a ban on tickets being sold above a certain percentage of their original value, to which he replied:
"We don't rule anything out, but there are advantages to fans being able to sell on tickets that they don't want. Venues can choose not to allow re-sale above face value, and some do. As we found in the Waterson Review published last year, fans overwhelmingly want the chance to re-sell a ticket if they can't use them and have a functioning secondary market. What we need is a secondary market that is fair – not skewed."
Asked if he would welcome a cap to prevent tickets being re-sold at massively inflated prices he said: "Yes, and that's an option available to primary sellers – but it comes back to the question of market structure. There's a lot of money in this game and people make a lot of money from the uplift of reselling. That's why it's difficult to tackle and why we need to use the law."
Speaking about the touts who stand outside the gigs selling tickets he said: "If we can have a system where people can get tickets at reasonable prices, I think that's where our effort has to be most concentrated. You've got to keep things in proportion. The use of computers for the industrial scale of buying up almost all of the tickets to remove the ability of ordinary fans is a serious problem. We've all experienced it. That's just on a totally scale to people walking the opposite direction to the crowd with a large overcoat on."
The new legislation comes after the offices of Viagogo and Stubhub were raided by officials, and revealing the relationships that the firms hold with ticket touts.
Google has also announced new global re-sale regulations. Will our government follow suit? We seriously hope so!
Feature Image: lucymagoo_images (Sue)