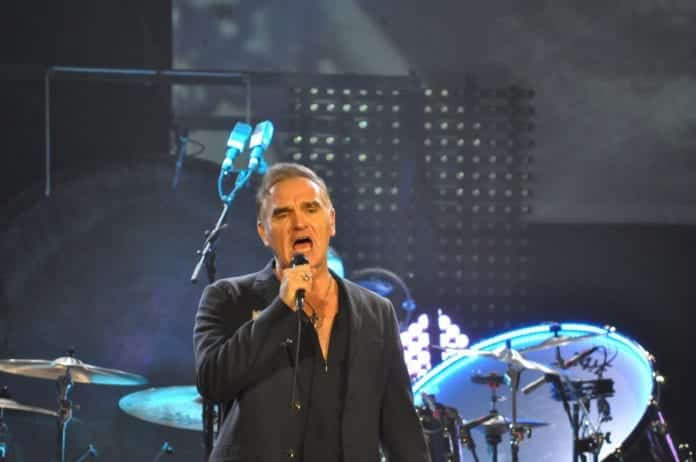 A new biopic 'England Is Mine', which is based on Morrissey's early life has been heavily criticised by one of Morissey's childhood friends, James Maker. Maker has said that the biopic's trailer is "rather insulting" and "disingenuous" to the former Smiths frontman. Before forming the bands RPLA and Raymonde, Maker actually danced onstage with The Smiths at their early shows.
The trailer was released last week and it was the first glimpse of the film before its premier on August 4th at the Edinburgh Film Festival.
The film is said to explore Morrissey's "triumph over an alienated childhood to become the cult star he is today" and his youth as a whole. Maker was so opposed to the trailer that he released a statement on Facebook, stating:
"It is not a biopic, but historical fiction". He then goes on to object to Morrissey being painted as "an autistic, retiring creature with both curly hair and a natural crimp, who had to be physically pushed into becoming a singer by a well-meaning friend". He also added: "The premise that if Morrissey could be a singer, then anybody could, is disingenuous, and rather insulting to his original talent as an artist."
Morrisey, who was born to a working-class Irish migrant family grew up in Manchester, England. He was the lead singer of The Smiths during their active years, 1982-1987. Steven Patrick Morrissey is also a songwriter and author and had a successful solo music career after the dissolution of The Smiths in 1987.
The biopic will end when the front-man meets Johnny Marr.