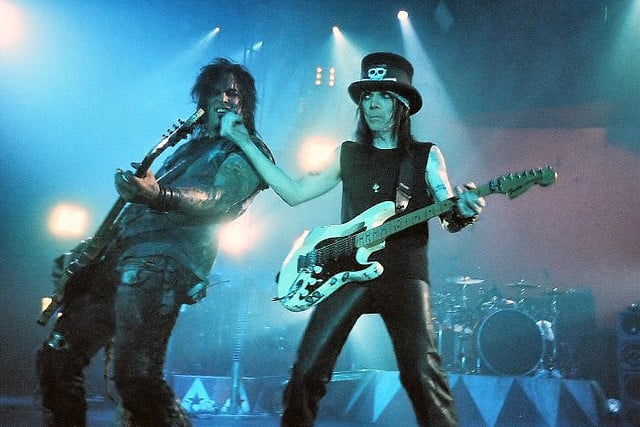 The film distribution company 'Focus Features' is apparently developing a new biopic of the American rockers Motley Crue.
The potential movie is supposedly based on the band's tell-all autobiography titled 'The Dirt: Confessions of the World's Most Notorious Rock Band'.
The book was written by the group's drummer Tommy Lee, bassist Nikki Sixx, guitarist Mick Mars and singer Vince Neil, in collaboration with music journalist Neil Strauss.
The autobiography paints a picture of the lads as "the world's most notorious rock band." It's packed full of classic rock stories of drug binges, sexual encounters, band fights, run-ins with the police and non-stop excess.
The book made the top ten on The New York Times Best Seller list and spent ten weeks there.
Sounds like it has the potential to be an interesting music film. Director Jeff Tremaine ( Jackass Presents: Bad Grampa) is being touted as the movie's director, with the Motley Crue set to be co-producers on the project.
Tommy Lee has previously stated that the film will not feature any household names: "We're going with all unknowns. I think that's crucial here, too. Getting known actors would not do anybody or the film or the band or any of that stuff justice."