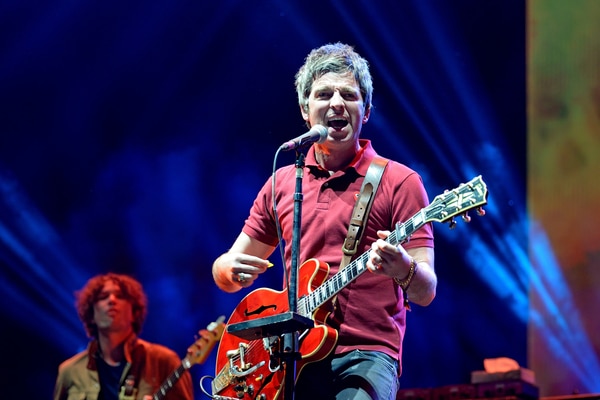 The latest Noel Gallagher documentary Out of the Now will arrive this month.
This documentary will focus on Noel Gallagher's performance at the Duke of York's Theatre at the West End. It will also include anecdotes around his career with both Oasis and Noel's High Flying Birds.
Among other things, Noel Gallagher speaks about his musical influences, how the pandemic inspired his creative output and the one regret he has. He also speaks about his experience of writing about his first album as a solo artist without his estranged brother Liam.
"continue to define British pop culture"
A synopsis of the show also states, "Noel Gallagher – Out of the Now: the legendary songwriter presents an up-close performance of music and storytelling from London's Duke of York's Theatre".
"Powered by his full formidable band, Noel will perform ten tracks spanning his career in Noel Gallagher's High Flying Birds and Oasis, and walk us through some of the significant moments in his own life and career which continue to define British pop culture".
Noel Gallagher reflected on his music career in a teaser clip. Check it out below.
https://www.youtube.com/watch?v=Pm5zpcjigR0
On top of this, Noel Gallagher said in a separate interview that he was embarrassed to have his former band Oasis compared with the Beatles.
Gallagher claimed that his band "weren't as good as them". He added that the Beatles "mean everything to me".
"When Oasis started, we were so big we were compared to [The Beatles] size-wise and musically, embarrassingly, compared to them as well", Gallagher said.
"They've definitely got the best tunes, hands down," he insisted. "In my record collection, they've got the greatest tunes by far".
Gallagher continued, "They influenced everybody who influenced everybody else, who influenced everybody that came and went. Their influence is absolute. I don't know a single guy playing the guitar or writing songs that wouldn't cite the Beatles as an influence".
More on this here.