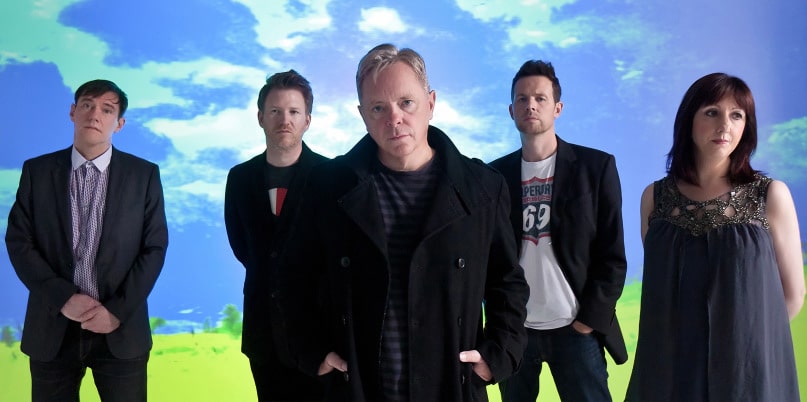 New Order have teased a possible collaboration with LCD Soundsystem's James Murphy.
Singer Bernard Sumner and bassist Tom Chapman from the iconic group, have suggested that they could be set to work with the producer in the not to distant future.
In an interview with Consequence Of Sound, Sumner and Chapman spoke about acts they would like to collaborate with in the future. Sumner gave this response when asked if they would consider working with Murphy, "I can't talk about any of that just yet, but there is news, we're in the process," he said.
Sumner and Chapman also talked about their admiration for some of the modern acts in music today, mentioning The Killers, Arcade Fire and The National. They stated they would love to work with each band in the future but have no current plans to do so.
New Order released a new song 'Plastic' last month, with a new album reportedly in the works from the group.
New Order's last release was in 2013, they put out the album Lost Sirens, it was their ninth studio album.
Watch the full interview with Sumner and Chapman below: (James Murphy comes into conversation just after the 7 minute mark).
Bernard Sumner has confirmed plans to release his autobiography, titled Chapter And Verse (New Order, Joy Division And Me) it will be available from September 25th. Read more about the book here.