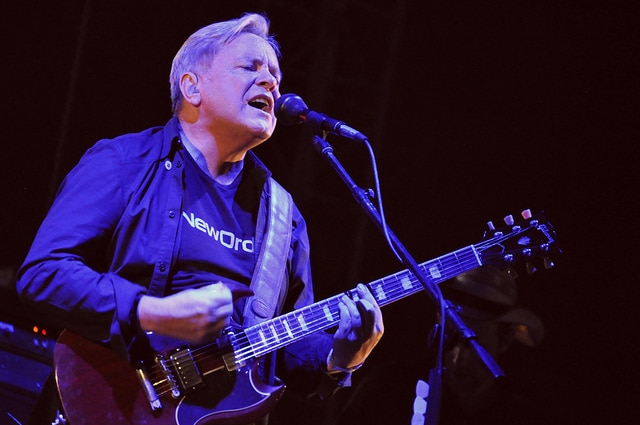 New Order have launched a new website which tracks the influence the band have had over the years. It features a number of contributions from artists who were influenced by the band.
The site is called Singularity: The Influence of New Order and it documents their musical influences through tributes, cover songs and specially curated mixtapes besides more personal memorabilia.
There are a number of musical contributions from different artists covering New Order. Among the confirmed content for the website so far is Cold Cave's cover of 'Your Silent Face', Chromatics' cover of 'Ceremony'; Hot Chip's remix of 'Tutti Frutti' and a mixtape curated by The Cure's Robert Smith.
There are a also a number of written pieces paying tribute to the band and speaking about the influence they had on them. Among those are Suede bassist Mat Osman, Tim Burgess from The Charlatans and Interpol drummer Sam Fogarino.
There are also a number of visual and audio tributes to the band as well, with different people making artwork based around the band and people talking about the impact New Order had on them.
There is a fan competition on the website as well which gives fan the opportunity to contribute to the website. You can check out the new website from New Order here.
Photo Credit: monophonic.grrl